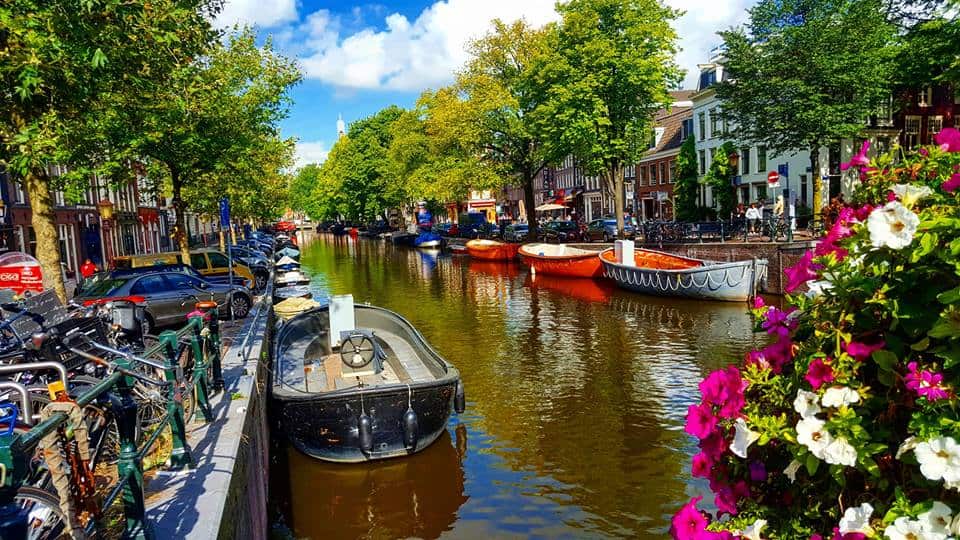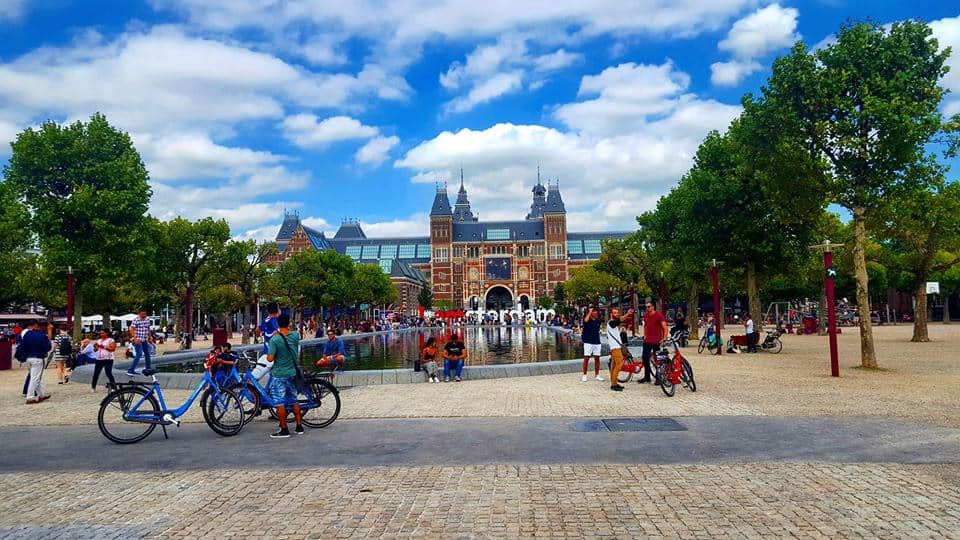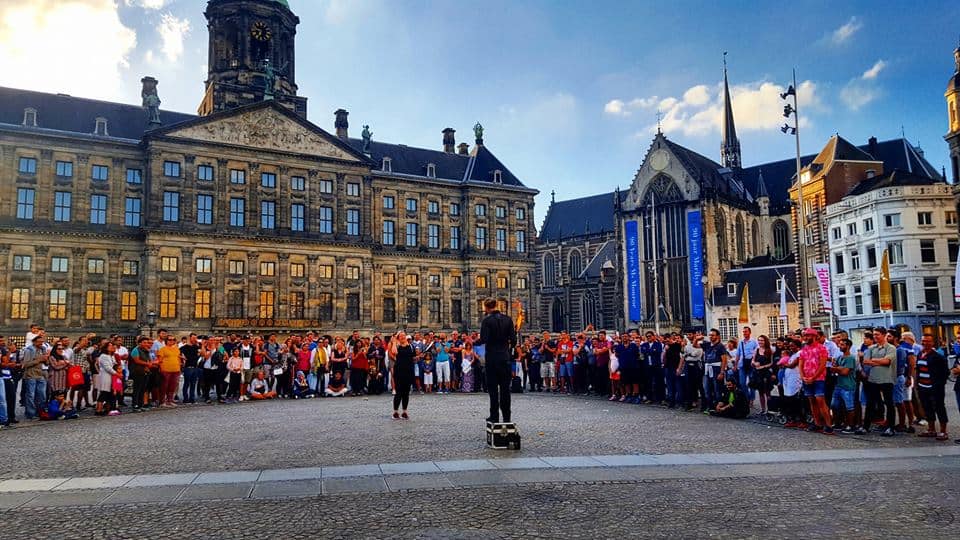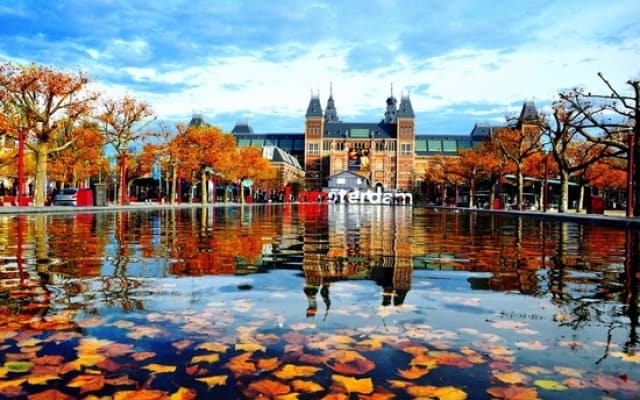 Welcome to Amsterdam, a city that's as charming as a bouquet of tulips and as vibrant as a Van Gogh painting! This Dutch masterpiece is a delightful blend of canals, culture, and a dash of whimsy that'll make your heart skip a beat. From its iconic windmills to its world-class museums, Amsterdam is a playground for adventurers, dreamers, and anyone who's ready to embrace the beauty of life. So, grab your clogs and let's embark on a journey through the enchanting streets of Amsterdam!
Cruise the Canals:
Step aboard a canal boat and prepare for a leisurely ride through Amsterdam's enchanting waterways. The city's historic canals, a UNESCO World Heritage Site, are like a network of liquid streets that wind their way through charming neighborhoods and under quaint bridges. As you drift along, you'll pass by picturesque houses, flower-bedecked houseboats, and hidden gardens that make you feel like you've stepped into a fairy tale.
Bike Like a Local:
In Amsterdam, bicycles are more than just a mode of transportation – they're a way of life! Join the locals and rent a bike to explore the city like a true Amsterdammer. Pedal your way through the streets, feel the wind in your hair as you navigate the bike lanes, and stop by cozy cafes for a cup of rich Dutch coffee. It's not just a ride; it's an adventure that'll connect you to the heart of the city.
Museum Marvels:
Amsterdam is a treasure trove of world-class museums that cater to every interest and curiosity. The Rijksmuseum is a must-visit, with its collection of Dutch Golden Age masterpieces, including works by Rembrandt and Vermeer. For a different kind of art experience, head to the Van Gogh Museum and immerse yourself in the vibrant colors and swirling brushstrokes of this iconic artist. And don't miss the Anne Frank House, a poignant tribute to the resilience of the human spirit.
Flower Power:
It's impossible to talk about Amsterdam without mentioning its most iconic symbol – the tulip! Visit the Keukenhof Gardens, often referred to as the "Garden of Europe," during springtime to witness a riot of colors as millions of tulips bloom in breathtaking patterns. And if you're visiting during other times of the year, don't worry – the Flower Market offers a burst of floral beauty no matter the season.
Hearty Dutch Delights:
Get ready to embark on a culinary journey that'll leave you craving for more! Start your day with a Dutch breakfast of fresh bread, cheese, and hagelslag (chocolate sprinkles) – yes, you read that right, sprinkles for breakfast! For lunch, indulge in a plate of bitterballen, delicious fried meatballs that pair perfectly with a local beer. And if you're feeling adventurous, don't miss the chance to try raw herring, a quintessential Dutch snack that's as bold as Amsterdam itself.
Treasures in the Red Light District:
The Red Light District may be famous for its vibrant nightlife, but there's more to it than meets the eye. Dive into the history and culture of this area by visiting the Red Light Secrets Museum, where you can learn about the world's oldest profession and the stories of the women who've worked here. It's a unique perspective that offers a deeper understanding of the city's complexity.
Vondelpark Vibes:
Escape the urban hustle and find solace in the lush embrace of Vondelpark. This sprawling oasis is like a haven of tranquility, where you can stroll along winding paths, enjoy a peaceful picnic, or simply bask in the serenity of nature. During summer, the park comes alive with open-air performances and cultural events that add a touch of magic to your visit.
Artistic Exploration in Jordaan:
Jordaan is a neighborhood that exudes artistic energy from every corner. It's a bohemian paradise where you can wander through galleries, antique shops, and indie boutiques. The narrow streets are lined with colorful houses and quirky cafes that invite you to slow down, soak in the atmosphere, and maybe even strike up a conversation with a local artist.
Windmills and Beyond:
A visit to Amsterdam wouldn't be complete without a trip to the nearby Zaanse Schans, a living museum that showcases traditional Dutch life. Here, you'll find iconic windmills that still grind flour and press oil, offering a glimpse into the past. You can also explore the charming wooden houses, visit a clog-making workshop, and even savor some freshly made cheese – a true Dutch experience!
Shop Till You Drop:
Amsterdam is a shopping paradise that caters to every taste and style. The Nine Streets (De Negen Straatjes) district is a treasure trove of boutique shops, vintage stores, and concept stores that offer unique finds you won't see anywhere else. And for a high-end shopping experience, the P.C. Hooftstraat is lined with designer boutiques that will make your fashionista heart skip a beat.
In conclusion, Amsterdam is a city that's as diverse as its canals, as colorful as its tulips, and as enchanting as its art. It's a place where history and modernity blend seamlessly, where every corner is an opportunity for discovery, and where the spirit of adventure lingers in the air. So pack your curiosity and get ready to embrace Amsterdam's playful spirit – it's not just a destination, it's a canvas of endless experiences waiting to be painted with joy, laughter, and unforgettable memories.