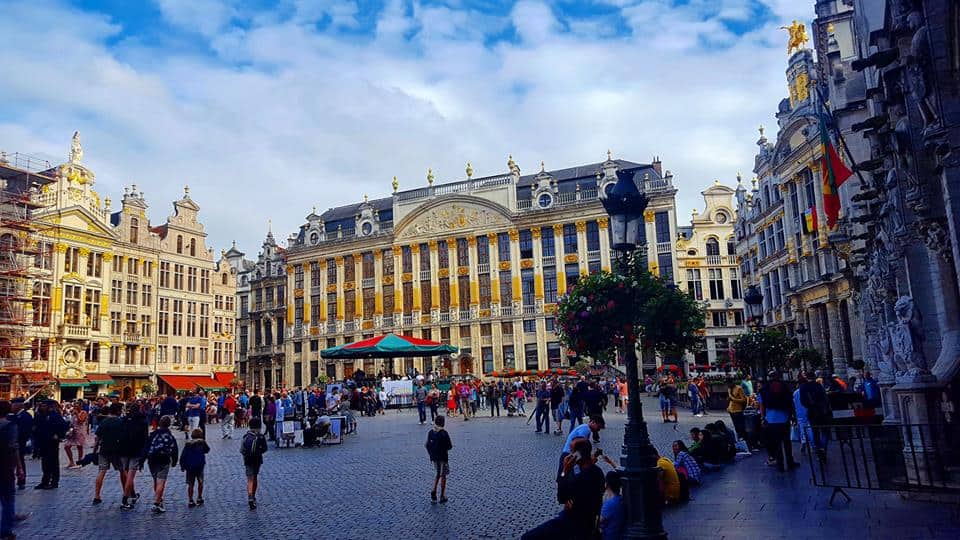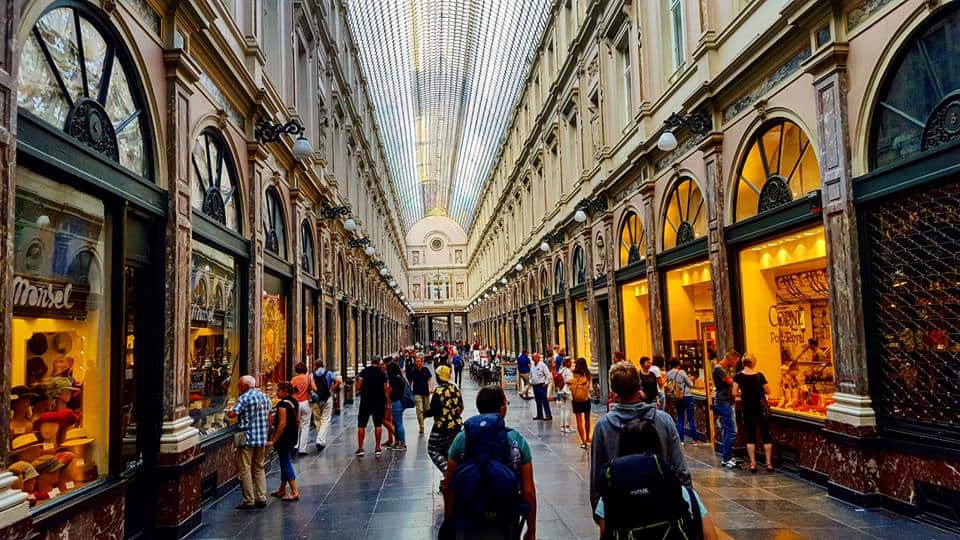 Welcome to Brussels, a city that's as delectable as its famous chocolates and as eclectic as its mix of languages! Nestled in the heart of Belgium, Brussels is a whimsical wonderland where history, culture, and a touch of surrealism collide. Get ready to indulge in mouthwatering treats, marvel at stunning architecture, and immerse yourself in the vibrant energy of this charming capital. So, put on your waffles-and-fries-loving pants, and let's dive into the delightful world of Brussels!
Grand Place Grandeur:
Prepare to be dazzled by the breathtaking beauty of the Grand Place (Grote Markt). This UNESCO World Heritage Site is like a living masterpiece, with its ornate guildhalls, gilded decorations, and a town hall that's fit for a fairy tale. Whether you're visiting during the day or at night when the square is illuminated, the Grand Place will leave you in awe and wondering if you've stepped into a historical painting.
Comic Book Capital:
Brussels is the comic book lover's dream come true! This city takes its comics seriously, with larger-than-life murals that pay tribute to iconic characters like Tintin, Spirou, and the Smurfs. Take a comic book tour and wander through the streets, discovering hidden gems that are sure to bring out your inner child. And don't forget to visit the Belgian Comic Strip Center to dive deeper into the world of comic art.
Waffles Galore:
If there's one thing you can't miss in Brussels, it's the heavenly waffles! These golden, crispy treats are available on almost every street corner, and each bite is a bite of pure bliss. Whether you prefer them topped with whipped cream, strawberries, or a drizzle of rich Belgian chocolate, indulging in a waffle is like a warm hug for your taste buds.
Chocolate Delights:
Calling all chocoholics – Brussels is your haven! With chocolatiers aplenty, the city offers an array of handcrafted chocolates that are as beautiful as they are delicious. Take a chocolate-making workshop to channel your inner Willy Wonka, or simply stroll through the charming streets and let the inviting aromas guide you to the nearest chocolate shop. And trust us, the joy of indulging in a piece of Belgian chocolate is a sensation you won't soon forget.
Manneken Pis Magic:
Behold the pint-sized icon that captures Brussels' playful spirit – Manneken Pis! This little boy relieving himself into a fountain has stolen the hearts of locals and visitors alike. The statue has a wardrobe that rivals any fashionista's closet, with hundreds of outfits representing different cultures and occasions. It's a whimsical reminder that Brussels doesn't take itself too seriously.
Art Nouveau Allure:
Brussels is a treasure trove of Art Nouveau architecture that'll transport you to a world of elegance and creativity. The Horta Museum is a shrine to this artistic movement, offering a glimpse into the designs of Victor Horta, one of the pioneers of Art Nouveau. But you don't need a map to find these architectural gems – simply wander through neighborhoods like Ixelles and Saint-Gilles, and let the curvaceous lines and intricate details captivate you.
European Union Epicenter:
Brussels wears many hats, and one of them is as the de facto capital of the European Union. The European Quarter is like a mini city within the city, where you can visit iconic institutions like the European Parliament and the European Commission. Join a guided tour to learn about the workings of the EU, and perhaps even catch a glimpse of diplomats and officials in action.
Gastronomic Adventures:
Belgian cuisine is a symphony of flavors that'll make your taste buds sing with joy. Start your culinary adventure with a pot of steaming mussels, prepared in a variety of mouthwatering sauces. And let's not forget about the frites – crispy golden fries that are the perfect accompaniment to almost any meal. To top it off, wash everything down with a glass of Belgian beer, whether you're into fruity lambics or strong Trappist ales.
Atomium Extravaganza:
The Atomium is like a futuristic relic from a space-age dream. This iconic structure is a nod to the 1958 Brussels World's Fair and offers panoramic views of the city from its spheres. It's like stepping into a sci-fi movie set and is a must-visit for anyone looking to experience a touch of retro-futurism.
Music and Museums:
Brussels is a cultural hub that offers a diverse range of museums and artistic experiences. The Magritte Museum pays tribute to the surrealist artist René Magritte and will leave you questioning reality in the most delightful way. And if you're a music lover, don't miss the Musical Instruments Museum, where you can explore a collection of over 8,000 instruments from around the world.
In conclusion, Brussels is a city that's as multifaceted as a diamond, as charming as a fairy tale, and as delightful as a box of chocolates. It's a place where history dances with modernity, where each corner holds a surprise waiting to be unwrapped, and where the spirit of fun and exploration is never far away. So pack your sense of wonder and get ready to embrace Brussels' playful energy – it's not just a destination, it's an invitation to savor every moment, indulge in every flavor, and create memories that'll last a lifetime.