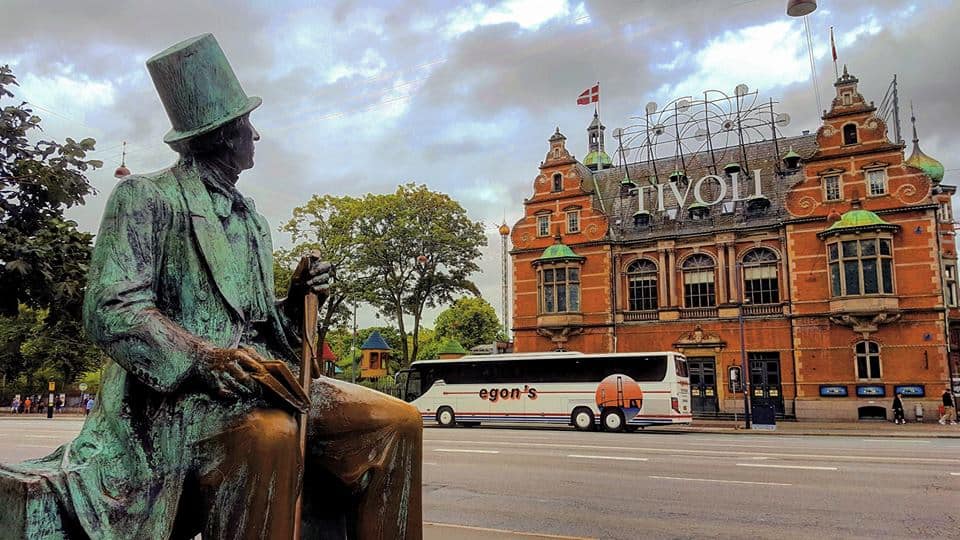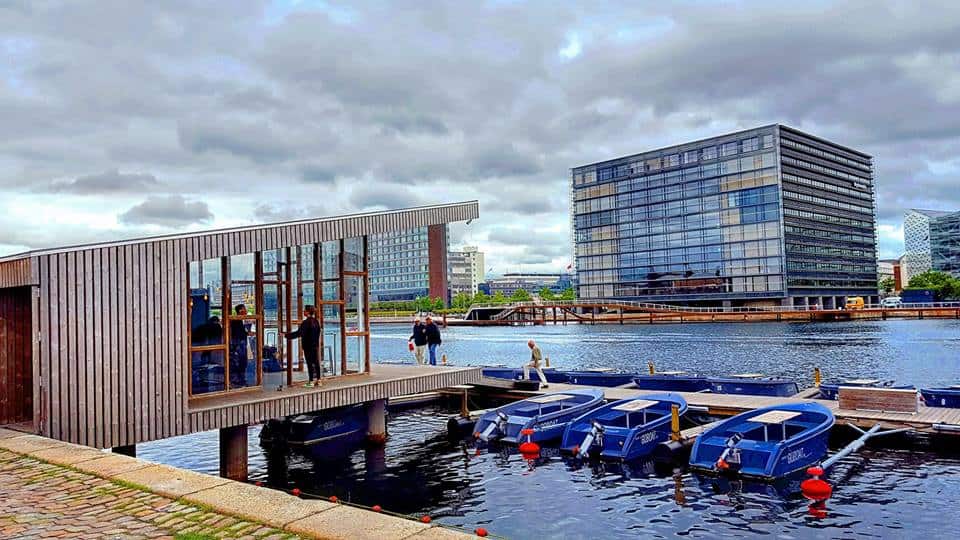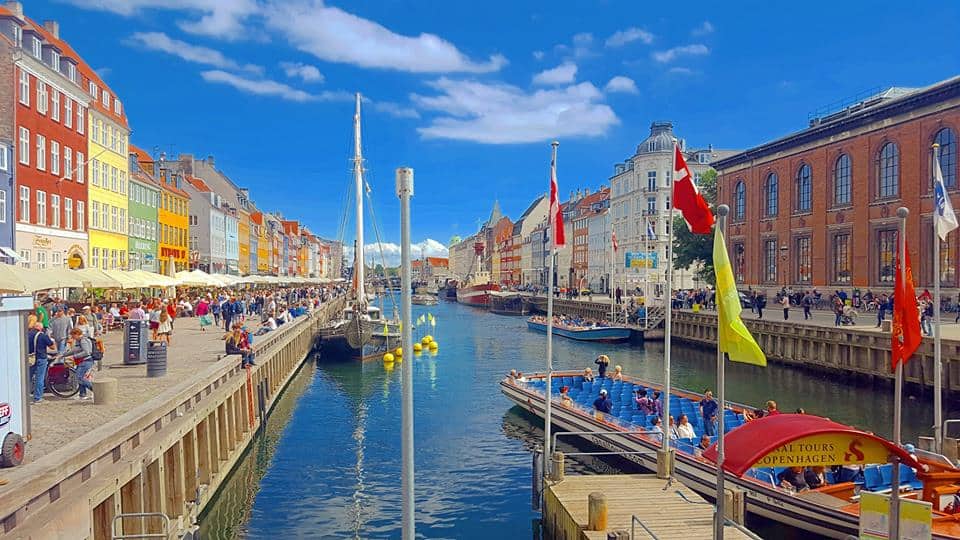 Welcome to the whimsical wonderland of Copenhagen, Denmark! This vibrant city is a quirky blend of fairy tale charm, cutting-edge design, and laid-back Scandinavian cool. From its colorful canals to its bustling food scene, Copenhagen is a playground for the young and the young at heart. So buckle up, because we're about to embark on a fantastic journey through this enchanting city, where every street corner seems to whisper tales of magic and merriment.
Let's kick things off by hopping on our metaphorical bicycle and pedaling through Copenhagen's most iconic feature: its canals. The city is often likened to Venice for its intricate network of waterways that crisscross through the heart of the urban landscape. But unlike Venice, these canals aren't just for romantic gondola rides—although those are available too! Locals and tourists alike enjoy leisurely boat tours, where you can float past charming waterfront buildings, wave to friendly ducks, and soak in the picturesque scenery that looks like it's straight out of a storybook.
Now, let's set our course for Nyhavn, Copenhagen's most famous waterfront district. This place is the epitome of postcard perfection, with its rows of vibrantly colored houses lining the harbor. Take a leisurely stroll along the quay, and you'll find a plethora of bustling restaurants, cafes, and bars. If you're a foodie, you're in for a treat! Indulge in Danish pastries like flaky, buttery croissants known as "wienerbrød" or dive into a traditional open-faced sandwich known as "smørrebrød." Pair these delights with a cup of rich, aromatic coffee, and you've got yourself a mini feast fit for a fairytale feast.
As the sun dips below the horizon, Copenhagen's Tivoli Gardens comes to life. This iconic amusement park is a melange of whimsy and wonder. Imagine stepping into a world where vintage roller coasters, dazzling light displays, and lush gardens coexist in harmony. Tivoli is a playground for the senses, offering thrill rides that defy gravity, enchanting fairy tale-themed attractions, and live performances that will have you tapping your feet to the rhythm of the night. And let's not forget the delectable treats that await you here – from cotton candy clouds to gourmet dining experiences that elevate theme park cuisine to an art form.
Feeling artsy? Copenhagen has you covered with its thriving creative scene. Head over to the Kunsthal Charlottenborg, an art gallery that showcases cutting-edge contemporary works from both local and international artists. But art isn't confined to the gallery walls here – the streets themselves are a canvas. The city's street art scene is alive and thriving, with vibrant murals and intricate graffiti adorning walls around every corner. It's a colorful reminder that Copenhagen is a city that values self-expression in all forms.
Now, let's dive into Copenhagen's design scene, which is as sleek and stylish as it gets. The city is a breeding ground for innovative design, and you'll find it everywhere you look. Stroll through the Designmuseum Danmark to discover the evolution of Danish design over the centuries, from classic furniture pieces that have stood the test of time to modern creations that push the boundaries of form and function. And speaking of design, don't forget to stop by Strøget, one of Europe's longest pedestrian shopping streets. Here, you'll find everything from high-end boutiques to quirky concept stores, each offering a unique slice of Copenhagen's design culture.
But Copenhagen isn't just about history and aesthetics – it's a city that's deeply connected to nature as well. For a breath of fresh air, head to the King's Garden, a lush oasis in the heart of the city. This serene park is perfect for a leisurely picnic, a game of frisbee, or simply a peaceful escape from the urban hustle. And if you're up for a bit more adventure, hop on your bicycle (Copenhagen is, after all, one of the world's most bike-friendly cities) and pedal your way to the nearby Fælledparken. Here, you can join the locals for a game of football, catch some rays on the sprawling lawns, or simply people-watch as the world goes by.
Ready for a royal rendezvous? Make your way to Amalienborg Palace, the official residence of the Danish royal family. If you time it right, you might even witness the Changing of the Guard ceremony, a meticulously choreographed display of military precision and pomp. And if you're in the mood for a little more regal history, the Rosenborg Castle is a must-visit. This grand palace houses a treasure trove of royal artifacts, including the dazzling Crown Jewels, which are sure to make your inner prince or princess swoon with delight.
Now, let's talk about a subject that's near and dear to the hearts of many: cycling. Copenhagen is a paradise for bike enthusiasts, with its extensive network of dedicated bike lanes, bike-sharing programs, and a culture that encourages pedal-powered exploration. Rent a bike and channel your inner local as you cruise past architectural marvels, waterfront vistas, and bustling squares. Biking isn't just a mode of transportation here – it's a way of life that embodies the city's commitment to sustainability, health, and fun.
As the sun sets on this delightful Danish adventure, there's one more thing you absolutely cannot miss: the Little Mermaid statue. Perched on a rock by the water's edge, this iconic sculpture is inspired by Hans Christian Andersen's famous fairy tale. It's a symbol of Copenhagen's enduring connection to storytelling and imagination, and it serves as a reminder that this city is, in itself, a living tale waiting to be explored.
So, dear traveler, whether you're wandering through the cobbled streets of the Latin Quarter, sipping mulled wine at the Christmas markets, or marveling at the innovative architecture of the Black Diamond Library, Copenhagen is a city that will capture your heart with its blend of old-world charm and modern whimsy. It's a place where you can ride a roller coaster, savor a pastry, admire a masterpiece, and cycle along the canals all in a single day. So go ahead, embrace the spirit of hygge, let your inner child run wild, and get ready for a Danish adventure that's as enchanting as it is unforgettable.