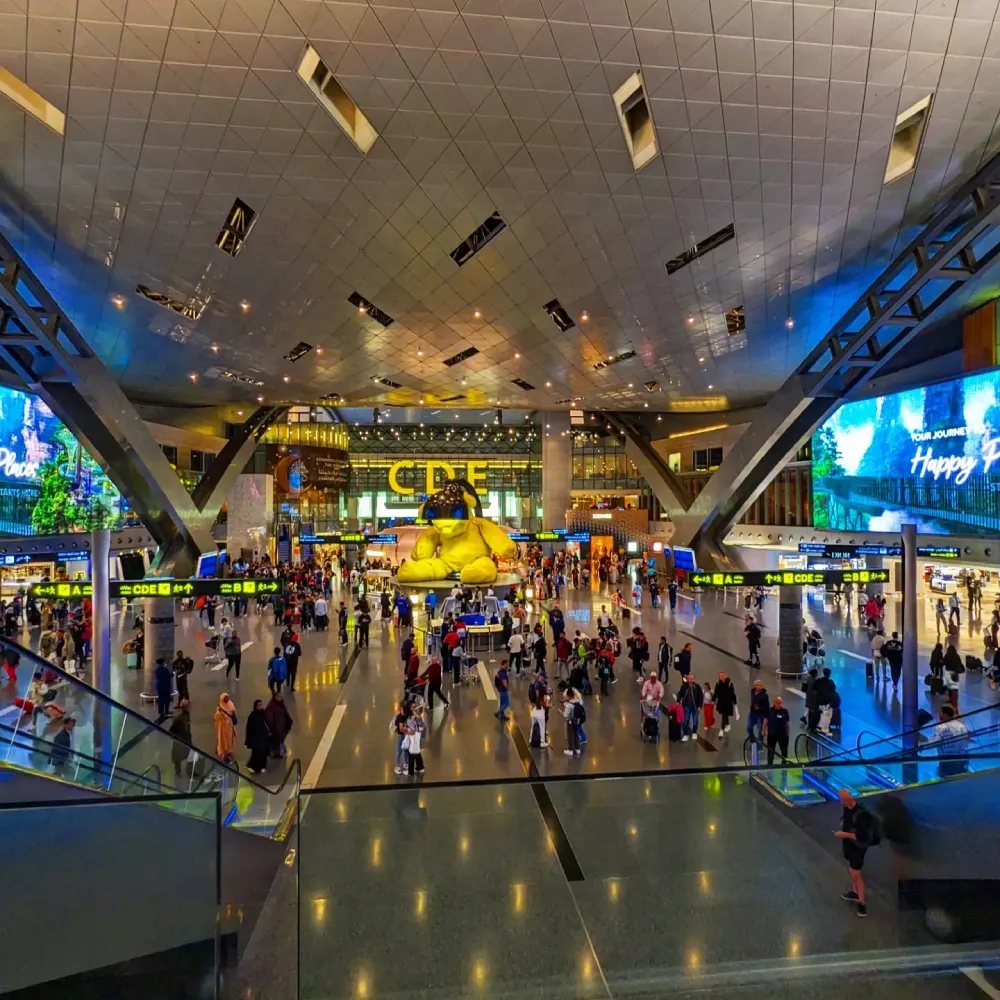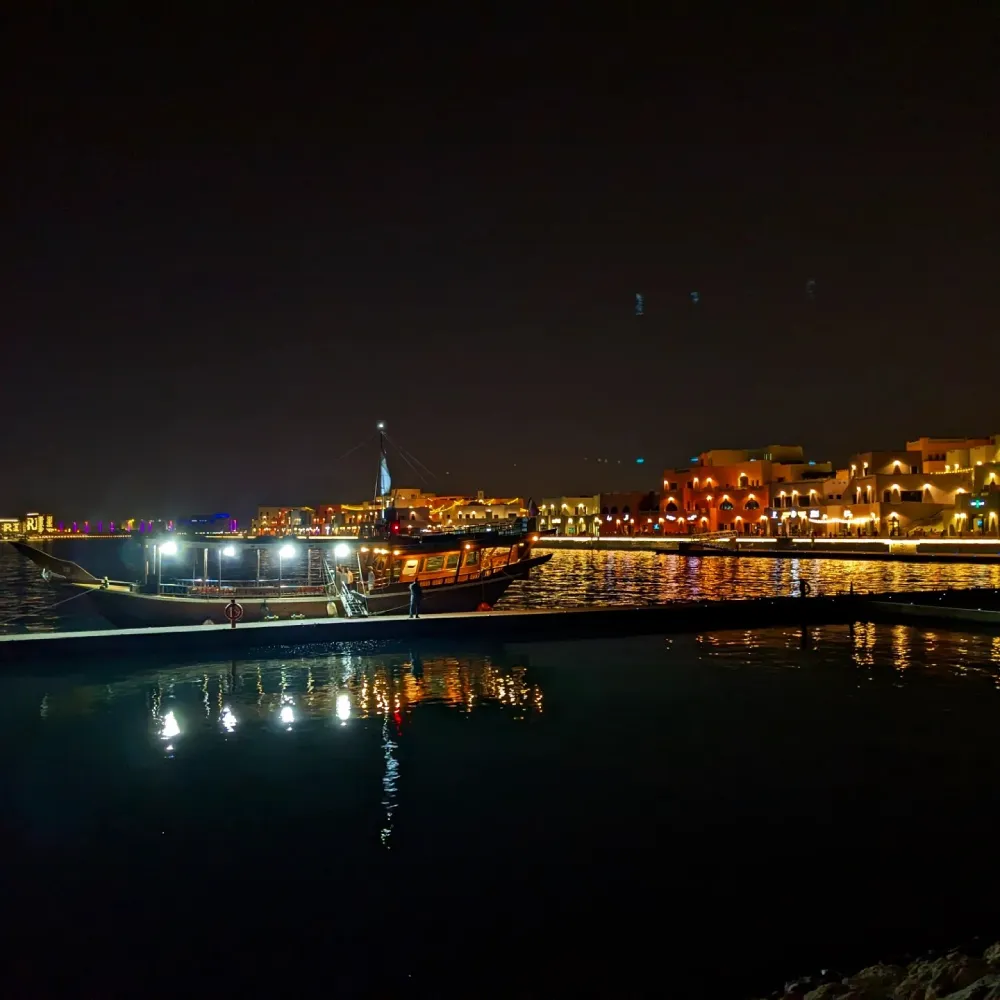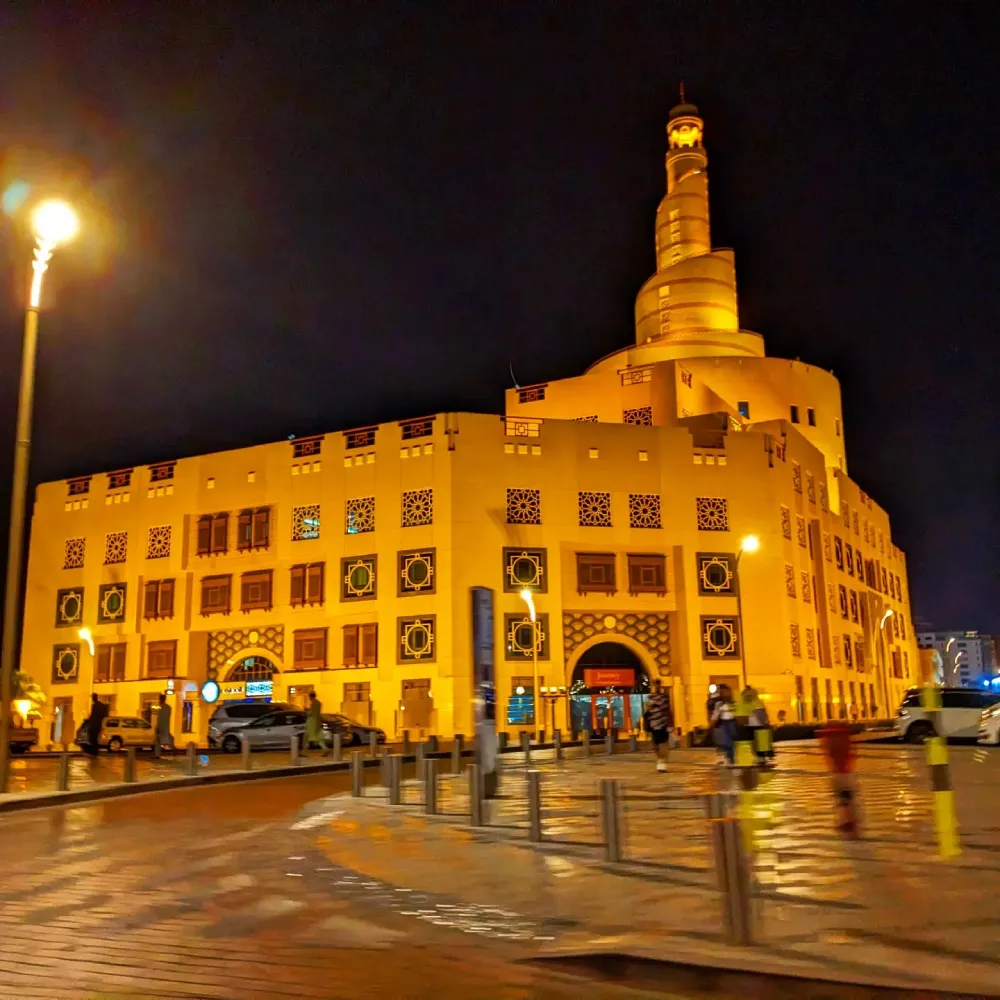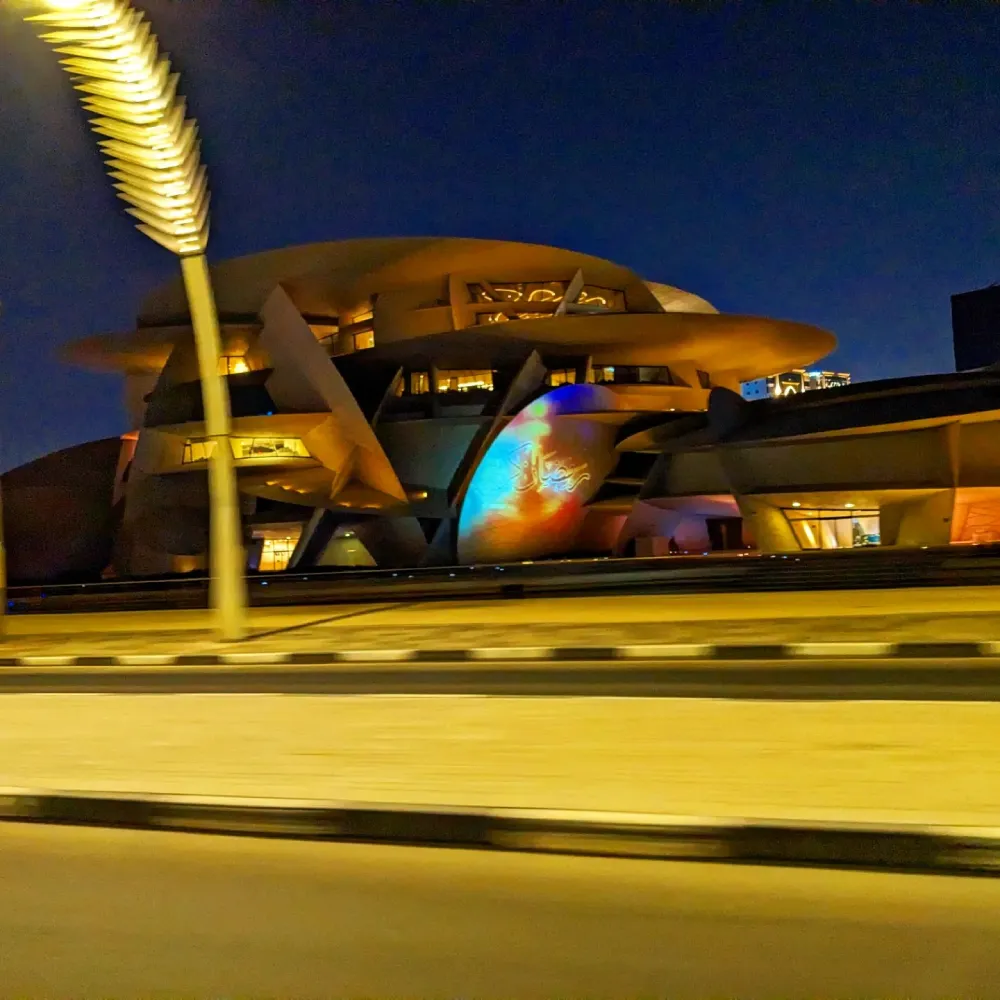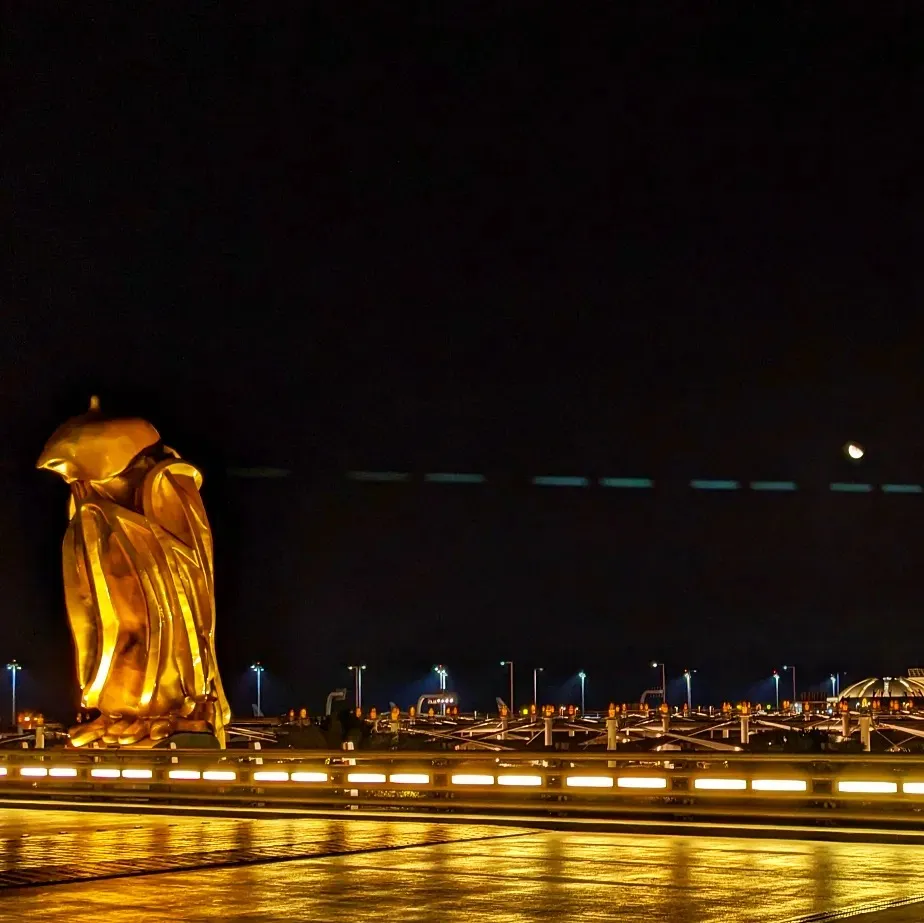 Doha, Qatar: Where Tradition Meets the Future in a Desert Oasis of Fun
Welcome to Doha, the dynamic capital of Qatar, where a vibrant blend of tradition and modernity creates a one-of-a-kind desert playground. Nestled along the azure waters of the Persian Gulf, this bustling metropolis has something for everyone, from its dazzling skyline to its rich cultural heritage and thrilling adventures. So, fasten your seatbelt and get ready to explore Doha in the most fun and exciting way possible!
The Magic of Doha's Skyline: Futuristic Wonders
Doha's skyline is a symphony of architectural marvels that seem to defy gravity. Begin your journey by marveling at the stunning skyscrapers, each one telling a unique story of innovation and ambition. The Tornado Tower, with its spiraling design, and the iconic Burj Doha are just a few that will leave you in awe.
Souq Waqif: A Timeless Bazaar
Transport yourself back in time as you wander through the bustling lanes of Souq Waqif, Doha's historic market. It's a sensory feast of sights, sounds, and scents, where you can shop for spices, textiles, jewelry, and traditional Qatari handicrafts. Don't forget to haggle—it's all part of the experience.
Corniche Promenade: A Stroll with a View
For a leisurely walk with breathtaking views of the Persian Gulf, head to the Corniche Promenade. Whether you're taking in the sunrise or the sunset, this scenic waterfront is the perfect place to unwind, go for a jog, or simply watch the world go by.
Museum of Islamic Art: A Treasure Trove
Prepare to be dazzled at the Museum of Islamic Art, an architectural masterpiece designed by I.M. Pei. Inside, you'll find a priceless collection of Islamic art spanning 1,400 years. From intricate carpets to exquisite ceramics and calligraphy, it's a cultural journey through the Islamic world.
Katara Cultural Village: Arts and Culture Haven
Immerse yourself in Qatar's cultural scene at the Katara Cultural Village. This expansive complex hosts art exhibitions, theater performances, music concerts, and film screenings. Explore galleries, dine in international restaurants, and take in the stunning amphitheater by the sea.
Falconry: The Sport of Kings
Discover the ancient sport of falconry, which has deep roots in Qatari culture. You can watch trained falcons in action at the Falcon Souq and even experience the thrill of falconry firsthand with guided tours.
Desert Adventures: Dune Bashing and Camel Riding
Venture into the desert that surrounds Doha for adrenaline-pumping adventures. Experience the thrill of dune bashing in a 4×4 vehicle, go sandboarding down the golden dunes, or enjoy the timeless charm of camel riding. The desert's dramatic landscapes provide endless opportunities for excitement and photography.
Inland Sea (Khor Al Udaid): A Natural Wonder
Visit the awe-inspiring Inland Sea, also known as Khor Al Udaid. This UNESCO-recognized natural wonder features a serene tidal inlet surrounded by towering sand dunes. It's a unique spot where the desert meets the sea, perfect for swimming, picnicking, and taking in the stunning views.
Zubarah Fort: A Historical Gem
Explore Qatar's history at Zubarah Fort, a UNESCO World Heritage Site. This well-preserved fort provides a glimpse into the country's past as a bustling pearl trading hub. Wander through the fort's rooms and enjoy panoramic views of the desert landscape.
Pearl Qatar: Luxury Island Retreat
For a taste of luxury, visit the Pearl Qatar, a man-made island offering high-end shopping, dining, and entertainment. Stroll along the marina, enjoy waterfront dining, and admire the luxurious yachts that dot the harbor.
Skydiving Over the Desert: Dare to Leap
For the ultimate thrill-seekers, consider skydiving over the breathtaking desert landscapes of Qatar. It's a once-in-a-lifetime experience that will leave you with an indelible memory of Doha's mesmerizing beauty.
Qatar Racing and Equestrian Club: Horse Racing Excitement
Experience the excitement of horse racing at the Qatar Racing and Equestrian Club. Whether you're a seasoned punter or just looking for a fun day out, the races offer a thrilling atmosphere and a chance to dress up and socialize.
Dhow Cruise: Sail into the Sunset
Take a Dhow Cruise along Doha's coastline for a romantic and serene experience. Whether you choose a daytime cruise or an enchanting sunset voyage, you'll enjoy breathtaking views of the city's skyline while savoring a delicious meal onboard.
Culinary Adventures: Qatar's Flavorful Cuisine
Qatari cuisine is a delightful fusion of Middle Eastern and Indian flavors. Don't miss trying traditional dishes like machbous (spiced rice with meat or fish) and mansaf (lamb cooked with yogurt). Finish your meal with a cup of strong Qatari coffee and sweet dates.
Al Wakrah Beach: Sun, Sand, and Sea
Escape the city's hustle and bustle with a visit to Al Wakrah Beach. This tranquil spot offers soft sands and clear waters, making it perfect for a relaxing day by the sea. Enjoy a beach picnic or take a leisurely swim.
Doha Festival City: Shopping Extravaganza
For a world-class shopping experience, head to Doha Festival City, one of the largest malls in Qatar. With a wide range of international brands, a snow park, and a variety of dining options, it's a shopper's paradise.
Infinite Adventures: Doha Awaits
Doha isn't just a destination; it's a dynamic city that beckons with a harmonious blend of tradition and modernity. Whether you're exploring its bustling markets, savoring traditional Qatari cuisine, or soaring through the desert dunes, every moment in Doha is an opportunity to create memories that will stay with you forever. So, embrace the tradition, relish the innovation, and let the captivating beauty of Doha capture your heart and soul. From the enchantment of Souq Waqif to the modernity of the skyline, Doha's allure is undeniable. So, pack your sense of adventure, your appetite for fun, and get ready for a journey through a city that knows how to make memories. Happy travels!