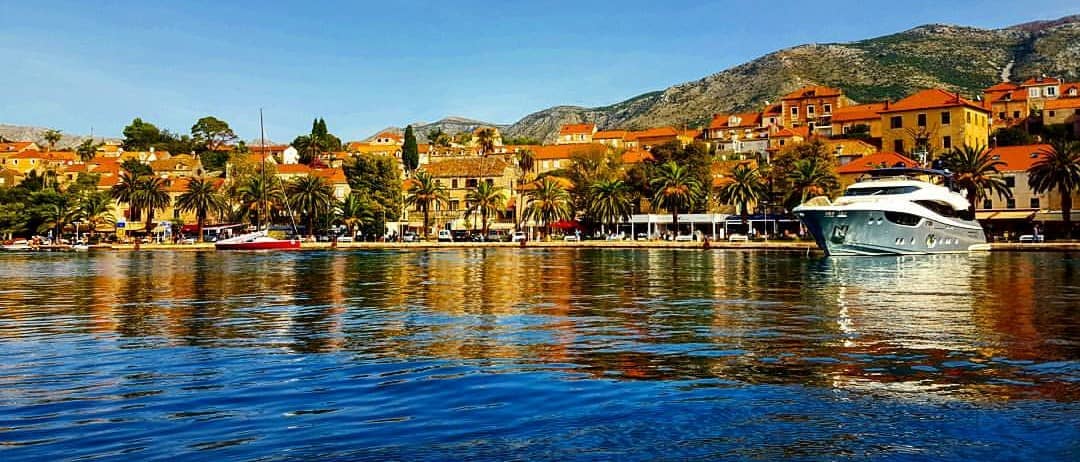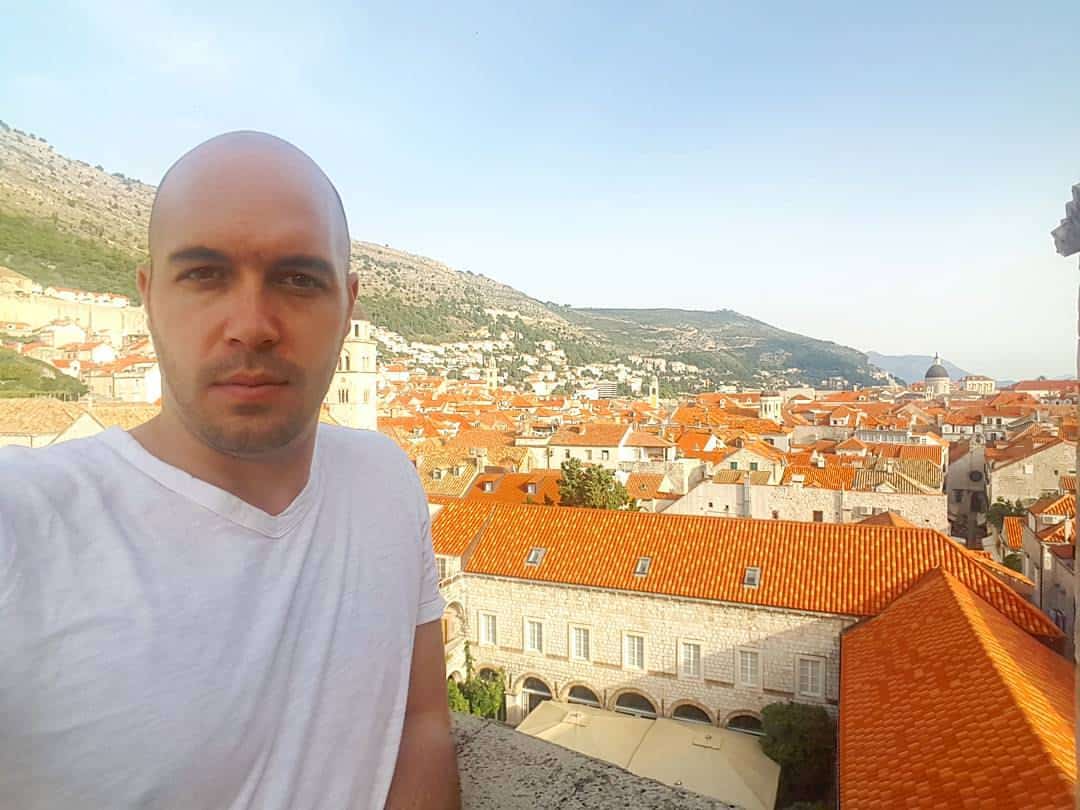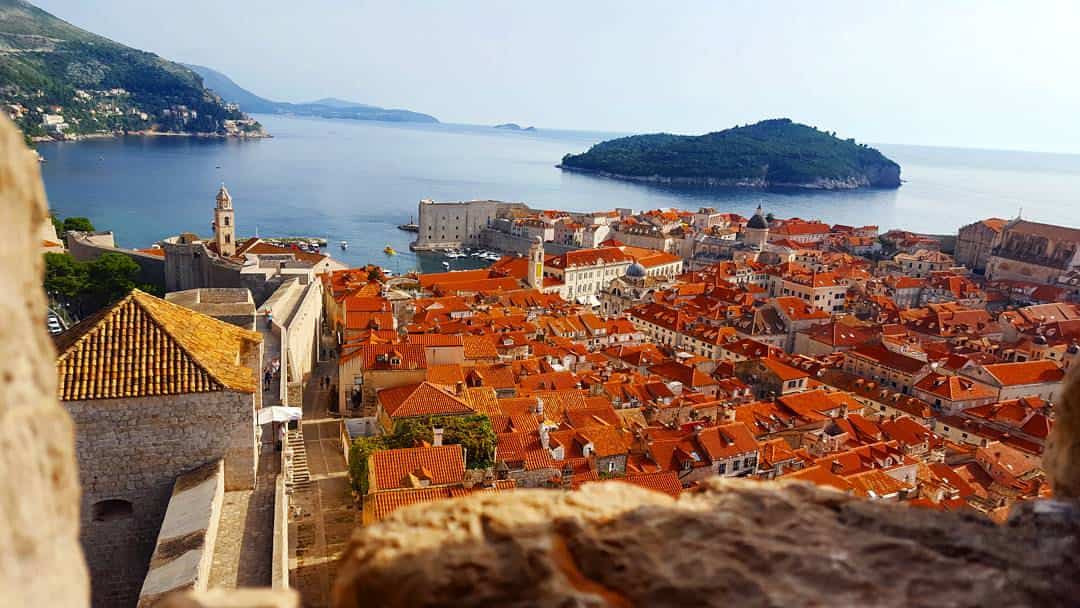 Dubrovnik Unveiled: Where History, Sunsets, and Adventure Converge in a Croatian Fiesta
Get ready to set sail on a journey of discovery through the enchanting city of Dubrovnik, Croatia! This picturesque gem is like a sun-soaked canvas of history, culture, and fun, waiting for you to explore. From ancient walls to breathtaking views, Dubrovnik is a treasure trove of excitement and charm.
Walls of Dubrovnik: A Walk Through Time
Let's start our Dubrovnik escapade by taking a step back in time – literally. The Walls of Dubrovnik are like a journey through centuries of history, as you walk atop the city's fortifications and marvel at the stunning vistas. These majestic walls offer a panoramic view of the city's terracotta rooftops, sparkling Adriatic waters, and a sense of awe that's impossible to describe.
Old Town: A Medieval Adventure
Dubrovnik's Old Town is a magical enclave where narrow alleys, charming squares, and historic buildings create an atmosphere straight out of a fairy tale. Wander through the limestone-paved streets, discovering hidden gems at every turn. Revel in the history as you pass by Onofrio's Fountain, the Franciscan Monastery, and the Rector's Palace – each an architectural wonder with its own story to tell.
Cable Car to Mount Srđ: A Sky-High Escape
For an adventure that will take you to new heights – quite literally – hop aboard the Dubrovnik Cable Car to Mount Srđ. As you ascend to the summit, the panoramic view of Dubrovnik and its surrounding islands unfolds before you. At the top, you'll find not only breathtaking views but also a museum and a chance to savor a drink or a meal with a view that'll leave you speechless.
Lokrum Island: Nature's Oasis
Escape the hustle and bustle of the city with a visit to Lokrum Island, a natural paradise just a short ferry ride away from Dubrovnik. This tranquil haven is a sanctuary for nature lovers, offering lush gardens, botanical wonders, and even a saltwater lake known as the Dead Sea. Take a leisurely stroll through the gardens, enjoy a swim in the crystal-clear waters, and keep an eye out for the island's resident peacocks.
Dubrovnik's Beaches: Sun, Sand, and Sea
When the sun is shining, it's time to hit the beaches of Dubrovnik and soak up the Adriatic's inviting waters. Banje Beach, with its stunning view of the Old Town walls, is a popular spot for relaxation and swimming. Copacabana Beach offers a mix of sand and pebbles, perfect for lounging and water sports. Whether you're seeking sunbathing, swimming, or a game of beach volleyball, Dubrovnik's beaches have you covered.
Sea Kayaking: Paddle into Adventure
If you're seeking an adrenaline rush, sea kayaking along Dubrovnik's coastline is the way to go. Glide along the azure waters, passing by hidden caves, cliffs, and charming coves. As you paddle, take in the stunning views of the city's walls and the surrounding landscapes from a unique perspective. It's an adventure that blends physical activity with the beauty of the sea.
Dubrovnik Summer Festival: A Cultural Extravaganza
For those who love the arts, the Dubrovnik Summer Festival is a must-attend event. This annual celebration transforms the city into a stage for theater, music, dance, and visual arts. Imagine watching a Shakespearean play under the stars within the ancient walls, or listening to a symphony orchestra amidst historic splendor. The festival's diverse lineup promises a cultural experience you won't soon forget.
Buža Bars: Sip with a View
Dubrovnik knows how to combine relaxation and scenic beauty, and the Buža Bars are a testament to that. These hidden gems are perched on the cliffs, offering a perfect blend of refreshment and breathtaking views. Whether you're sipping a cocktail or enjoying a local beer, the sensation of the sea breeze and the sight of the shimmering Adriatic create a memorable moment that's hard to replicate.
Dubrovnik Cuisine: Culinary Delights
Croatian cuisine takes center stage in Dubrovnik, offering a culinary journey that's both delicious and diverse. Indulge in seafood caught fresh from the Adriatic, savor traditional dishes like pasticada (slow-cooked beef stew), and don't miss out on the local wine and olive oil. Every meal in Dubrovnik is an opportunity to explore the flavors of the region and immerse yourself in its rich gastronomic heritage.
Dubrovnik Sunsets: A Breathtaking Finale
As the day winds down, make your way to one of Dubrovnik's stunning vantage points to witness the city's pièce de résistance – its sunset. The sky transforms into a canvas of oranges, pinks, and purples, casting a magical glow over the city's rooftops and the Adriatic waters. Whether you're watching from the city walls, a cozy café, or a quiet corner, the sight of a Dubrovnik sunset is a fitting conclusion to a day of exploration.
In Conclusion: Dubrovnik's Kaleidoscope of Joys
Dubrovnik isn't just a destination; it's an experience that blends history, natural beauty, and exhilarating activities. From the awe-inspiring walls to the tranquil islands, from the cultural festivals to the culinary delights, the