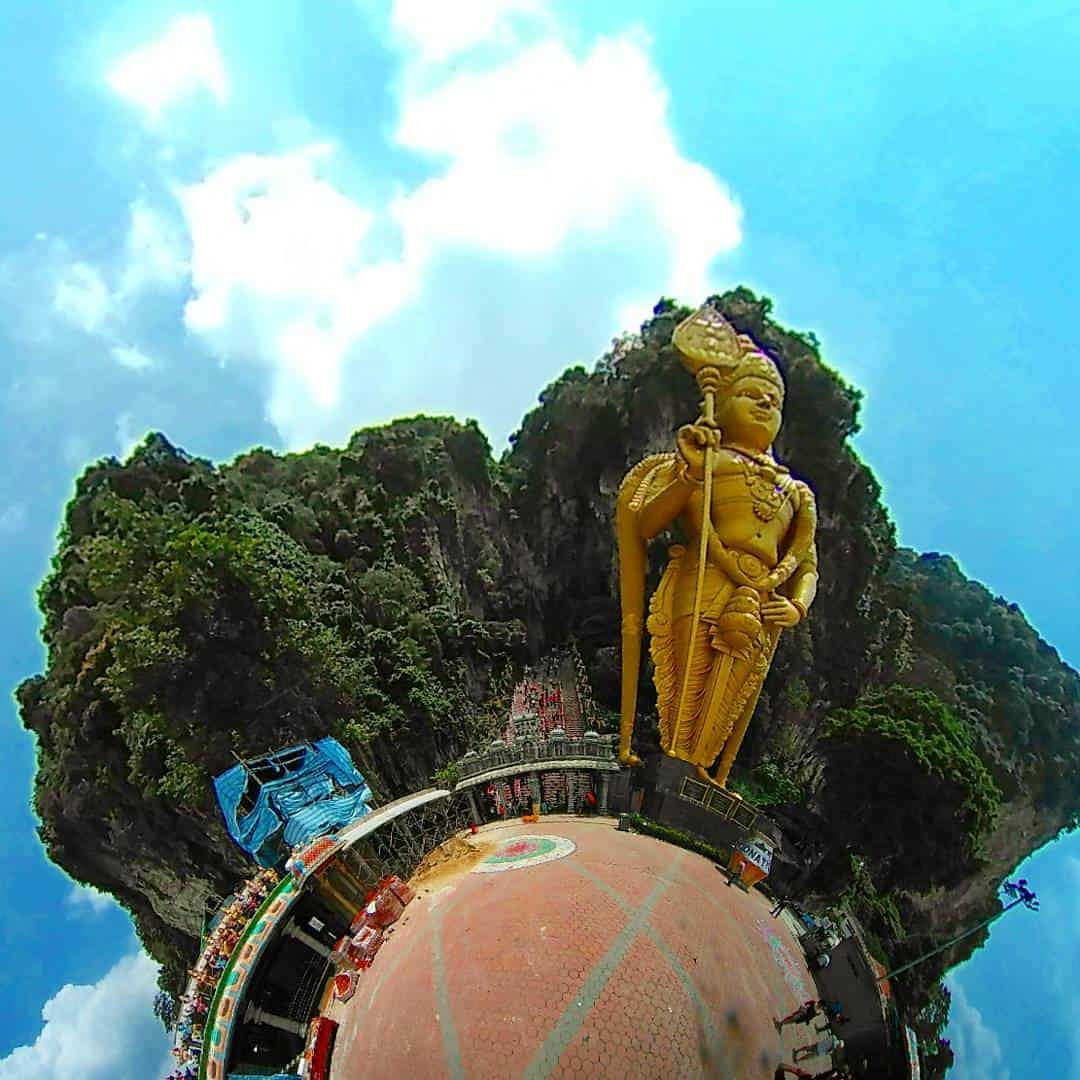 Kuala Lumpur: Unveiling the Magic of Malaysia in a Symphony of Fun and Adventure
Welcome to Kuala Lumpur, the dazzling metropolis where cultures collide, skyscrapers touch the sky, and flavors dance on your taste buds. From the iconic Petronas Twin Towers to the bustling street markets, Kuala Lumpur offers a dynamic blend of tradition and modernity that promises an unforgettable adventure. Get ready to explore, indulge, and immerse yourself in a city that never fails to surprise and delight. So, grab your sense of wonder, put on your walking shoes, and let's dive into the vibrant world of Kuala Lumpur, where fun is around every corner!
Urban Marvels and Architectural Wonders:
Kuala Lumpur is a city that boasts an impressive skyline adorned with architectural marvels.
1. Petronas Twin Towers: Begin your journey with a visit to the iconic Petronas Twin Towers. Ascend to the observation deck for breathtaking panoramic views that stretch as far as the eye can see.
2. KL Tower: Experience the city from new heights at the Kuala Lumpur Tower, where you can take in the sights from the observation deck or test your courage on the thrilling Sky Box.
3. Jamek Mosque: Discover the stunning Jamek Mosque, a masterpiece of Islamic architecture that stands as a tranquil oasis amidst the bustling city.
4. Batu Caves: Venture beyond the city to explore the Batu Caves, a Hindu temple complex nestled within limestone cliffs. Climb the colorful steps to the main temple cave and meet the mischievous macaques along the way.
Cultural Enclaves and Experiences:
Kuala Lumpur is a melting pot of cultures and traditions that offers unique insights into its rich heritage.
1. Chinatown: Immerse yourself in the vibrant chaos of Chinatown, where bustling markets, aromatic street food, and colorful lanterns create an unforgettable atmosphere.
2. Little India: Step into the colorful world of Little India, where aromatic spices, intricate textiles, and vibrant bazaars transport you to the heart of India.
3. Central Market: Explore the Central Market, a hub for arts, crafts, and souvenirs that showcase the diverse cultures of Malaysia. From batik prints to traditional crafts, you'll find treasures to take home.
4. Islamic Arts Museum: Delve into the world of Islamic art and culture at the Islamic Arts Museum Malaysia. Marvel at intricate calligraphy, beautiful ceramics, and exquisite textiles that tell the stories of different cultures.
Gastronomic Adventures and Culinary Delights:
Kuala Lumpur is a paradise for food lovers, offering a symphony of flavors that cater to every palate.
1. Street Food Safari: Embark on a street food adventure that takes you through bustling markets and vibrant hawker stalls. Savor local delights such as nasi lemak, satay, and roti canai.
2. Jalan Alor: Indulge in the gastronomic wonders of Jalan Alor, a bustling street known for its open-air restaurants and an array of mouthwatering dishes that cater to every taste.
3. Food Courts: Experience Malaysia's food court culture by visiting spots like Lot 10 Hutong and Pavilion Elite Food Hall, where a variety of Malaysian and international dishes await.
4. High Tea: Treat yourself to a classic high tea experience at one of the city's upscale hotels, where you can enjoy delectable pastries, sandwiches, and tea in a luxurious setting.
Nature Escapes and Outdoor Adventures:
Kuala Lumpur offers a surprising array of outdoor activities and natural escapes.
1. KL Bird Park: Enter the vibrant world of the KL Bird Park, where colorful birds from around the world fly freely in a lush tropical setting. Get up close and personal with these feathered friends.
2. Perdana Botanical Garden: Escape the urban hustle at the Perdana Botanical Garden, a tranquil oasis that's perfect for leisurely strolls, picnics, and admiring the diverse flora.
3. Bukit Nanas Forest Reserve: Embark on a nature walk through the Bukit Nanas Forest Reserve, where you can explore lush greenery and even catch sight of wildlife within the heart of the city.
4. KL Forest Eco Park: Experience the world's oldest rainforest within the city at the KL Forest Eco Park. Walk on canopy walkways that offer panoramic views of the surroundings.
Shopping Spree and Retail Therapy:
Kuala Lumpur's shopping scene is a paradise for fashionistas, tech enthusiasts, and bargain hunters.
1. Bukit Bintang: Dive into the shopping haven of Bukit Bintang, a district filled with malls, high-end boutiques, and international brands. Pavilion KL and Starhill Gallery are must-visits.
2. Suria KLCC: Explore the shopping paradise at Suria KLCC, located beneath the Petronas Twin Towers. Find luxury brands, trendy fashion, and a variety of dining options.
3. Central Market Souvenirs: Discover unique souvenirs and handicrafts at the Central Market, where you can purchase gifts that reflect the culture and artistry of Malaysia.
Festivals and Celebrations:
Kuala Lumpur comes alive with vibrant festivals and celebrations that reflect its diverse population.
1. Thaipusam: Experience the colorful and vibrant Thaipusam festival, a Hindu celebration marked by elaborate processions and devotees carrying kavadis (ornate structures).
2. Hari Raya Aidilfitri: Join in the festivities of Hari Raya Aidilfitri, the celebration that marks the end of Ramadan