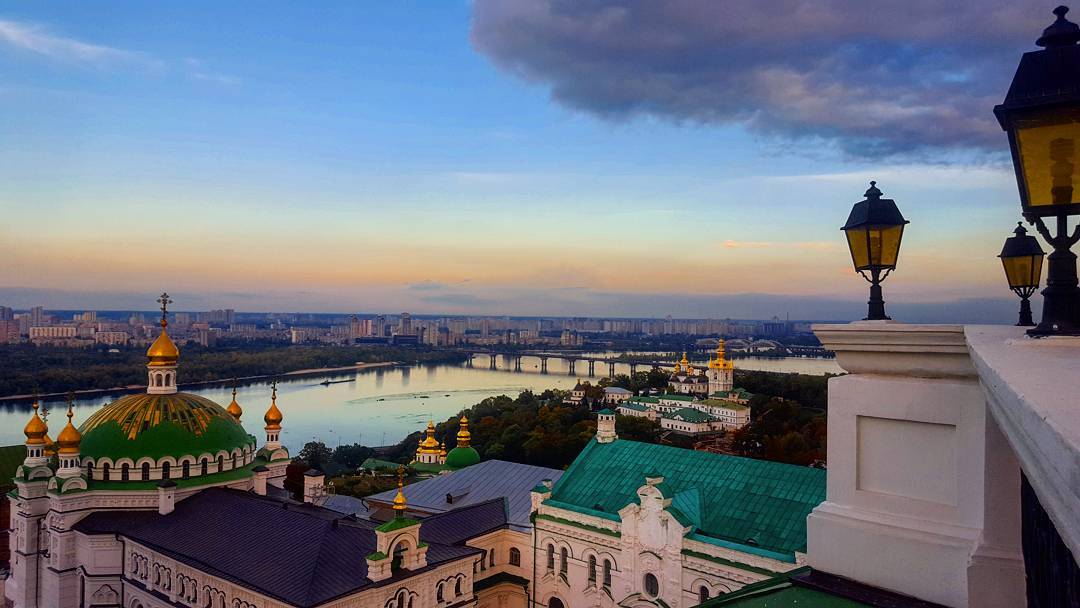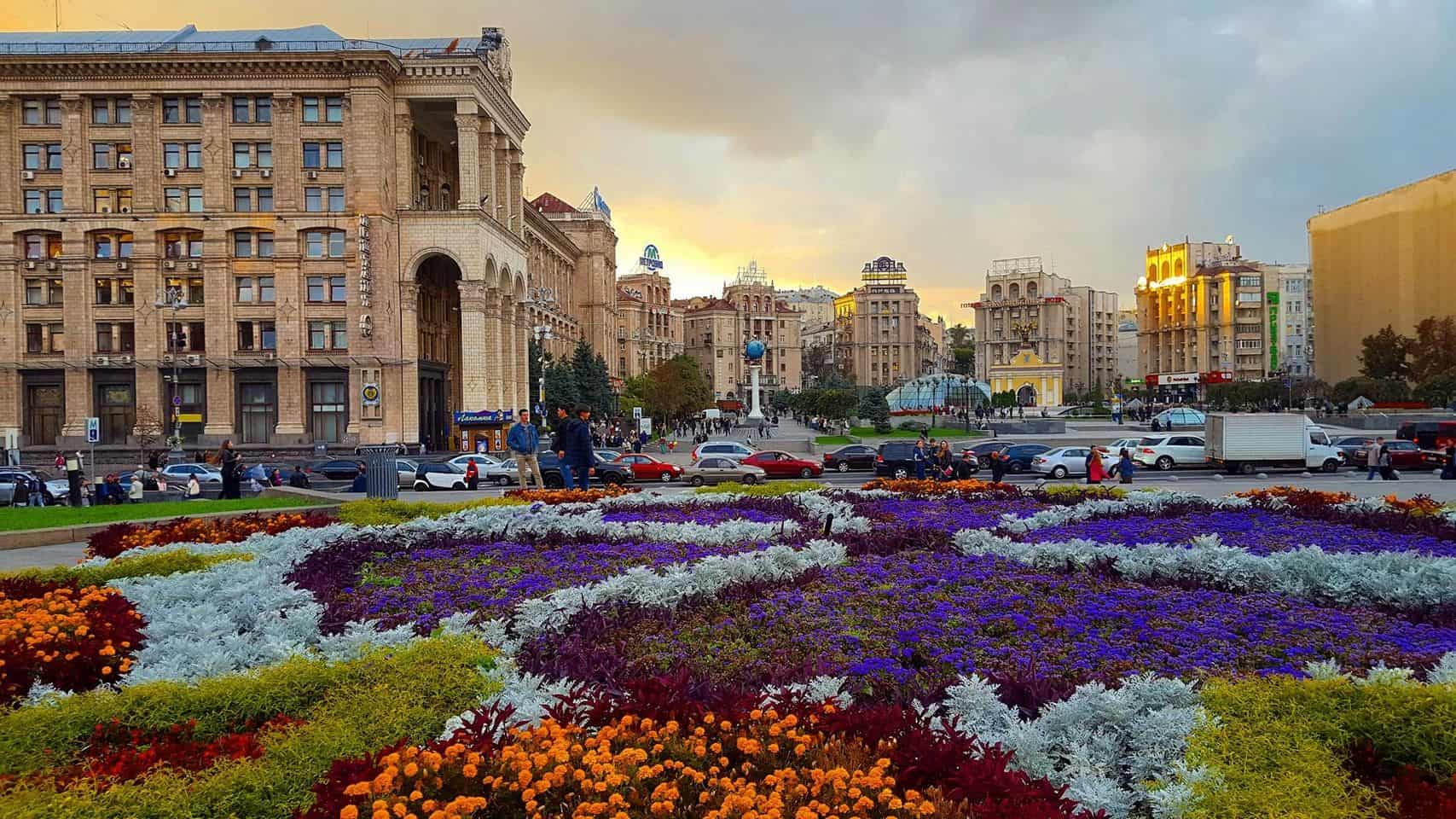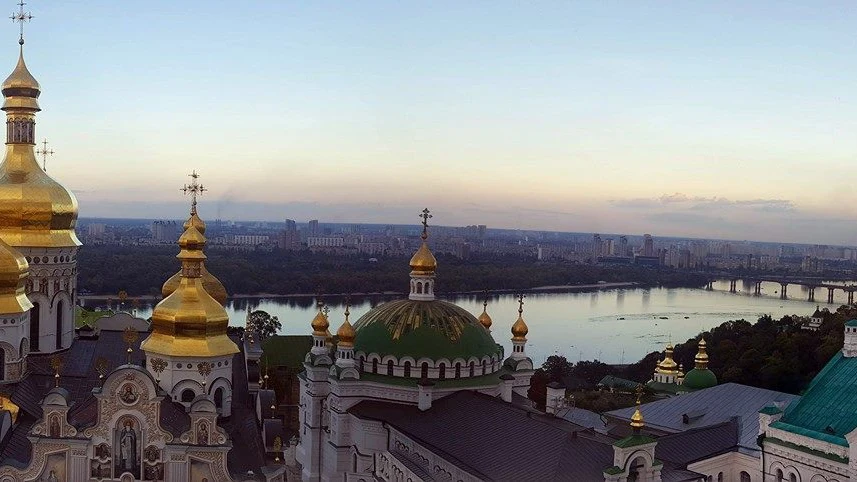 Kyiv aka (Kiev) Unveiled: Where History, Culture, and Fun Converge in a Ukrainian Adventure
Hold onto your varenyky, because we're about to embark on an exhilarating journey through the vibrant streets of Kyiv, Ukraine! This city is like a treasure chest of surprises, waiting to be opened and explored. From ancient cathedrals to bustling markets, Kyiv has a whirlwind of fun waiting for you to dive in.
Golden Domes and Historic Charm
First things first, let's talk about those golden domes that define Kyiv's skyline. These aren't just architectural marvels; they're symbols of the city's rich spiritual heritage. St. Sophia's Cathedral, a UNESCO World Heritage Site, stands as a testament to Kyiv's Byzantine roots. Climb the bell tower for a panoramic view that's bound to leave you breathless.
Street Art and Colorful Quarters
But don't be fooled into thinking Kyiv is all ancient history – it's also a canvas for modern creativity. The district of Podil is a vibrant hub of street art, where colorful murals and quirky installations bring the city's walls to life. Wander through Andriyivsky Descent, a charming cobblestone street where artists showcase their work and eclectic boutiques invite you to uncover unique treasures.
Cafes and Coffee Culture
Ukraine knows its coffee, and Kyiv is no exception. The city is sprinkled with cozy cafes where you can sip on velvety lattes and people-watch to your heart's content. Whether you're seeking a minimalist spot for a quiet read or a hipster haven with industrial vibes, Kyiv's coffee scene has something to suit every taste.
Podil: A Blend of Past and Present
Podil is more than just street art – it's a microcosm of Kyiv's soul. This historic neighborhood has been a trading hub for centuries, and its cobblestone streets are a labyrinth of surprises. From the centuries-old St. Andrew's Church to the buzzing Kontraktova Square, Podil effortlessly blends old-world charm with contemporary energy.
Maidan Nezalezhnosti: A Square of History
Maidan Nezalezhnosti, often called just "Maidan," is Kyiv's central square that's witnessed moments of both joy and struggle. It's a place where history unfolded – from the Orange Revolution to peaceful protests for change. But beyond its historical significance, Maidan is also a gathering point for celebrations, festivals, and cultural events.
Food Adventures: Varenyky and More
Ukrainian cuisine is a feast for your taste buds, and Kyiv is the ultimate dining destination. Start your culinary journey with varenyky, those delightful dumplings filled with everything from potato and cheese to cherries and cabbage. For the adventurous eater, borscht is a must-try – a hearty beet soup that's as colorful as it is flavorful.
Parks and Outdoor Escapes
When you're ready to escape the city bustle, Kyiv has a plethora of parks where you can unwind. The Landscape Alley is an artistic oasis with whimsical sculptures that transport you to a fairytale world. And if you're seeking a sprawling escape, Mariinsky Park and Trukhaniv Island offer lush green spaces where you can stroll, picnic, or simply enjoy nature.
Pechersk Lavra: Caves and Mysteries
Prepare to delve into the depths of Kyiv – literally – with a visit to Pechersk Lavra, a complex of caves and monasteries. Descend into the catacombs to explore the labyrinthine underground passages and marvel at the mummified monks. It's an experience that's both eerie and awe-inspiring, offering a unique glimpse into Kyiv's spiritual history.
Markets and Bazaars: Uncover Hidden Treasures
For the ultimate shopping adventure, Kyiv's markets and bazaars are waiting to be explored. The Bessarabsky Market is a vibrant kaleidoscope of colors, where you can indulge in fresh produce, local delicacies, and more. And for a truly eclectic experience, head to Petrivka Market, where you can find everything from antiques to Soviet memorabilia.
Dnipro River Adventures
The Dnipro River flows through Kyiv like a lifeline, offering a variety of ways to have fun. Take a boat cruise for a unique perspective of the city's landmarks, or simply stroll along the riverbanks and soak in the picturesque views. During the summer, beaches along the river come alive with locals and visitors seeking sun and relaxation.
Festivals and Celebrations: Music, Dance, and More
Kyiv loves a good party, and its festivals are nothing short of spectacular. The Gogolfest celebrates contemporary arts and culture, while the International Jazz Festival swings the city into a musical frenzy. And if you're there for Independence Day on August 24th, get ready for a grand celebration complete with parades, concerts, and fireworks.
In Conclusion: Kyiv's Kaleidoscope of Experiences
From golden domes to quirky street art, Kyiv is a city that dances to its own rhythm. It's a place where history and modernity coexist harmoniously, offering a kaleidoscope of experiences for every traveler. So whether you're savoring varenyky, exploring ancient cathedrals, or joining in a lively festival, Kyiv is ready to wrap you in its warm embrace and share its vibrant spirit.