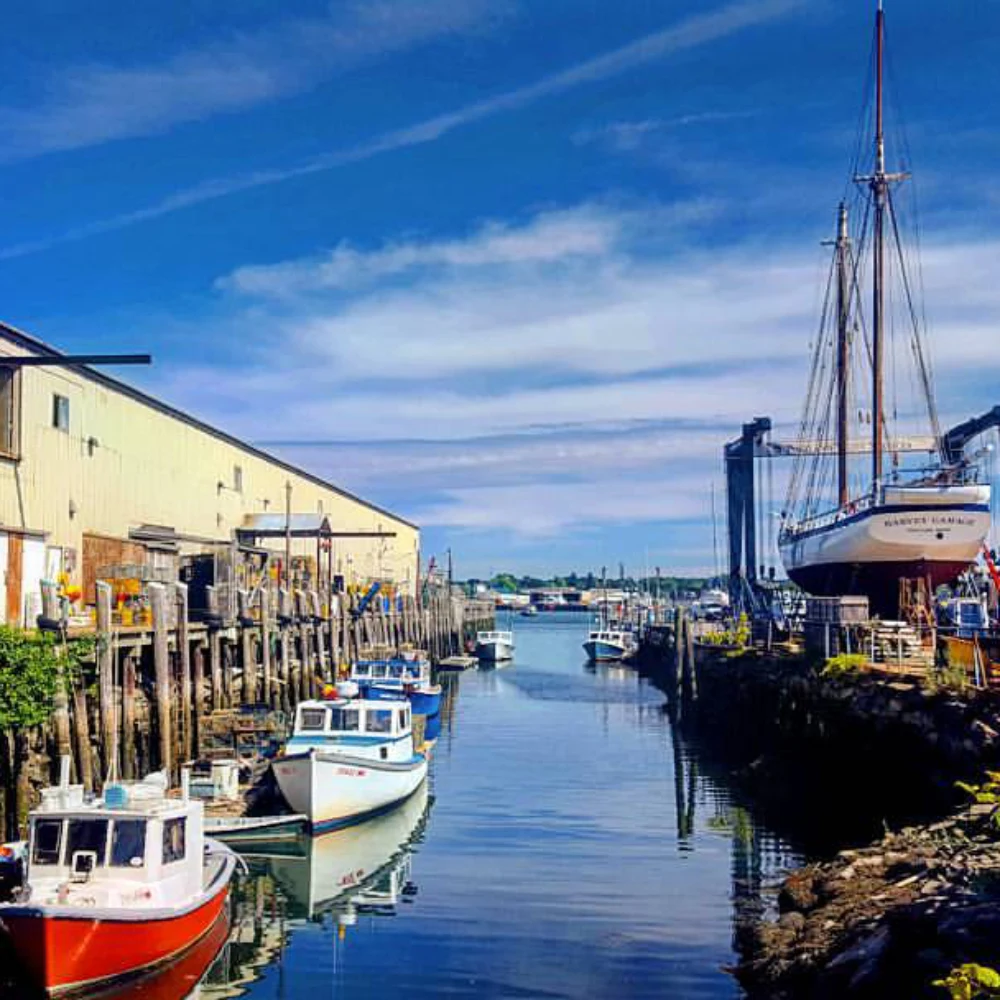 Welcome to the breathtaking state of Maine, where the fun is as vast as the coastline and the adventures are as plentiful as the pine trees! Known for its stunning natural beauty, charming coastal towns, and friendly locals, Maine is a playground of excitement and wonder. So, pack your bags and get ready for a journey through the "Vacationland" – where every moment is filled with fun!
Let's start our adventure in Portland, Maine's largest city and a food lover's paradise. Here, you can indulge in some of the freshest seafood you've ever tasted. From succulent lobster rolls to mouthwatering clam chowder, the flavors of the sea come to life in this coastal haven. Don't forget to pair your meal with a locally brewed craft beer – Maine is famous for its beer scene, and you'll find a variety of delicious brews to savor.
Now, let's head to Acadia National Park, one of the crown jewels of Maine. This majestic wonderland offers a diverse range of activities for outdoor enthusiasts. From hiking along rugged trails that lead to breathtaking vistas to exploring the picturesque coastline on a kayak, Acadia is a paradise for nature lovers. And if you're a stargazer, don't miss the chance to witness the incredible night skies at one of the park's designated dark sky locations.
Speaking of stunning scenery, the Maine coast is dotted with charming lighthouses that add a touch of romance to the landscape. Visit the Portland Head Light, one of the most iconic lighthouses in the country, and take in the sweeping views of the Atlantic Ocean. Each lighthouse has its own unique story to tell, and you can spend hours exploring these historic beacons.
Now, let's venture to Bar Harbor, a quaint seaside town that serves as a gateway to Acadia National Park. This charming village offers a delightful mix of boutique shops, art galleries, and cozy restaurants. Don't forget to savor some blueberry pie – Maine is famous for its wild blueberries, and the pie is a delectable treat that you won't want to miss!
For a touch of adventure, hop on a whale-watching tour from Bar Harbor and set sail to spot majestic humpback and minke whales as they breach and play in the ocean waves. It's an awe-inspiring experience that will leave you with memories to last a lifetime.
Are you a thrill-seeker? Head to Old Orchard Beach, a vibrant beach town known for its fun-filled pier and lively boardwalk. From amusement park rides and arcade games to sandy beaches and salty air, Old Orchard Beach is a quintessential summer destination that promises endless laughter and excitement.
For a taste of the wild, visit Moosehead Lake, the largest lake in Maine. This tranquil wilderness is a haven for outdoor adventurers. Explore the vast expanse of forests, hike through the rugged terrain, and keep an eye out for the majestic moose that call this area home. It's a unique and unforgettable experience that allows you to connect with nature in its purest form.
Now, let's head to Kennebunkport, a picturesque coastal town that exudes New England charm. Enjoy a leisurely walk along the quaint streets lined with boutique shops and historic homes. For a truly unforgettable experience, take a scenic drive along Ocean Avenue, where you'll be treated to stunning views of the Atlantic Ocean and the grand summer mansions that overlook the water.
And speaking of water, Maine is home to numerous beautiful lakes and rivers that offer a playground for water sports enthusiasts. Whether you're into kayaking, paddleboarding, or simply taking a refreshing swim, there's no shortage of places to enjoy the crystal-clear waters.
For a unique adventure, visit Desert of Maine, a quirky natural phenomenon that's as intriguing as it sounds. This sandy "desert" in Freeport was created by a combination of natural factors and human influence, and it's a fun place to explore and learn about the fascinating geology of the area.
Now, let's dive into Maine's rich maritime history. Head to Bath, the "City of Ships," and visit the Maine Maritime Museum. This interactive museum offers a glimpse into the state's seafaring heritage and showcases the craftsmanship that goes into building and maintaining ships.
For a taste of Maine's artistic side, visit the Portland Museum of Art, which houses an impressive collection of American, European, and contemporary art. From classic works to modern masterpieces, the museum offers a delightful journey through the world of creativity.
Ready to experience some magic? Head to Fairy Houses of the Coastal Maine Botanical Gardens, where you'll find enchanting tiny houses made of natural materials hidden throughout the gardens. It's a whimsical and imaginative adventure that's perfect for children and the young at heart.
For a unique way to explore Maine's rugged beauty, take a scenic flightseeing tour. From the air, you'll be able to witness the vastness of the state's wilderness, including its majestic mountains, pristine lakes, and picturesque coastline. It's a bird's-eye view like no other!
And let's not forget about Maine's love for blueberries! If you're visiting during the summer, be sure to indulge in some blueberry picking at a local farm. It's a fun and rewarding activity that allows you to enjoy the natural sweetness of Maine's most famous fruit.
Are you a history buff? Visit Fort Knox Historic Site, an impressive military fortification that dates back to the mid-1800s. Explore the underground passages, walk along the granite walls, and imagine what life was like for the soldiers stationed here.
For a taste of Maine's coastal culture, head to Rockland and visit the Maine Lighthouse Museum. Learn about the history of lighthouses and the important role they played in guiding ships safely to shore. And while you're in Rockland, be sure to try some fresh seafood at one of the local eateries – the lobster here is a true delicacy!
Now, let's explore Portland's vibrant arts scene. The city is home to numerous galleries and studios that showcase the work of local artists. Take a gallery walk and immerse yourself in the creativity and talent that define Maine's art community.
For a touch of nostalgia, visit Palace Playland in Old Orchard Beach – Maine's only beachfront amusement park. From thrilling rides and classic carnival games to the sweet aroma of cotton candy, the park is a throwback to old-fashioned family fun.
And for a truly unique adventure, visit the International Cryptozoology Museum in Portland. This one-of-a-kind museum is dedicated to the study of hidden animals, such as Bigfoot and the Loch Ness Monster. It's a place of mystery and intrigue that will leave you questioning the unknown.
Now, let's explore the beauty of Maine's islands. Take a ferry to the idyllic Peaks Island, where you can bike or walk along scenic paths, relax on peaceful beaches, and enjoy the simple pleasures of island life.
For a touch of sophistication, visit the charming town of Camden. Set on the picturesque Penobscot Bay, Camden offers a mix of boutique shopping, gourmet dining, and stunning views of the harbor. Don't miss the chance to take a leisurely sailboat cruise and experience the beauty of Maine's coast from the water.
For a truly unforgettable experience, take a puffin-watching tour to see these adorable seabirds in their natural habitat. Maine's coastal islands are home to one of the largest Atlantic puffin colonies in the United States, and seeing these colorful creatures up close is a real delight.