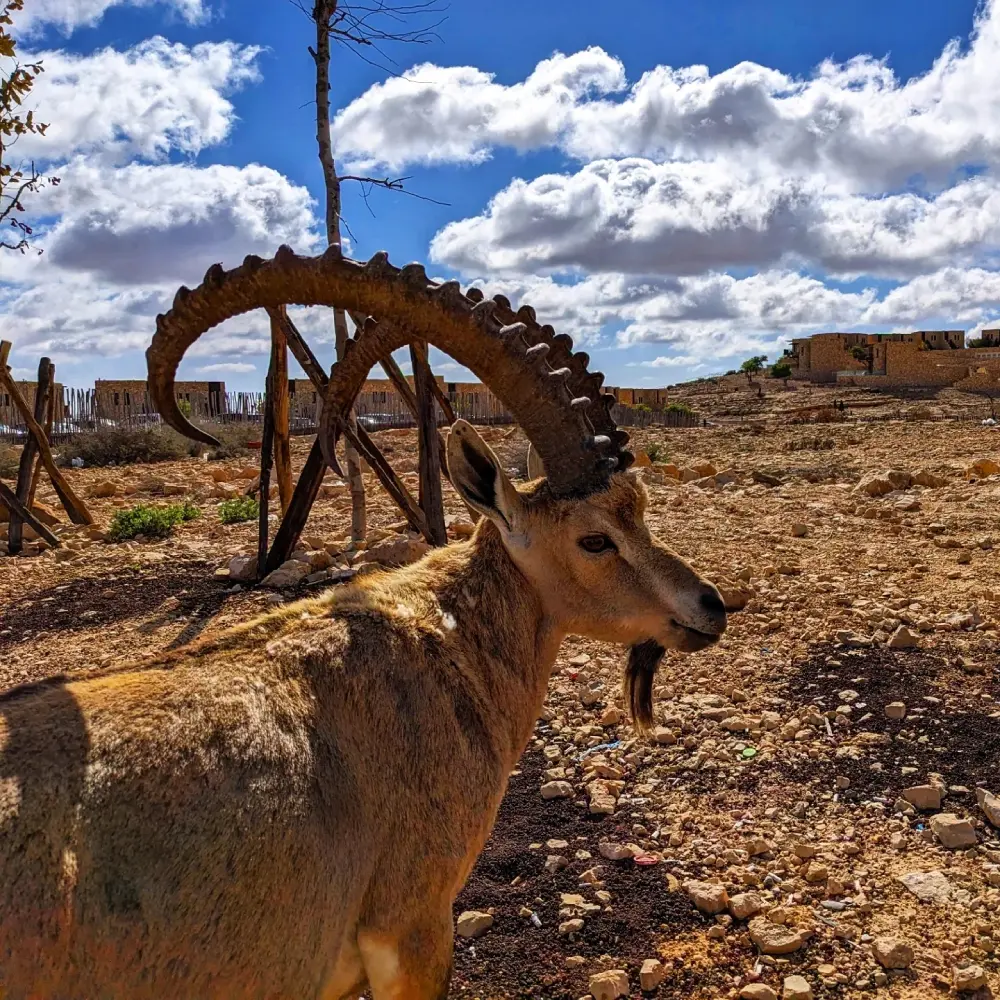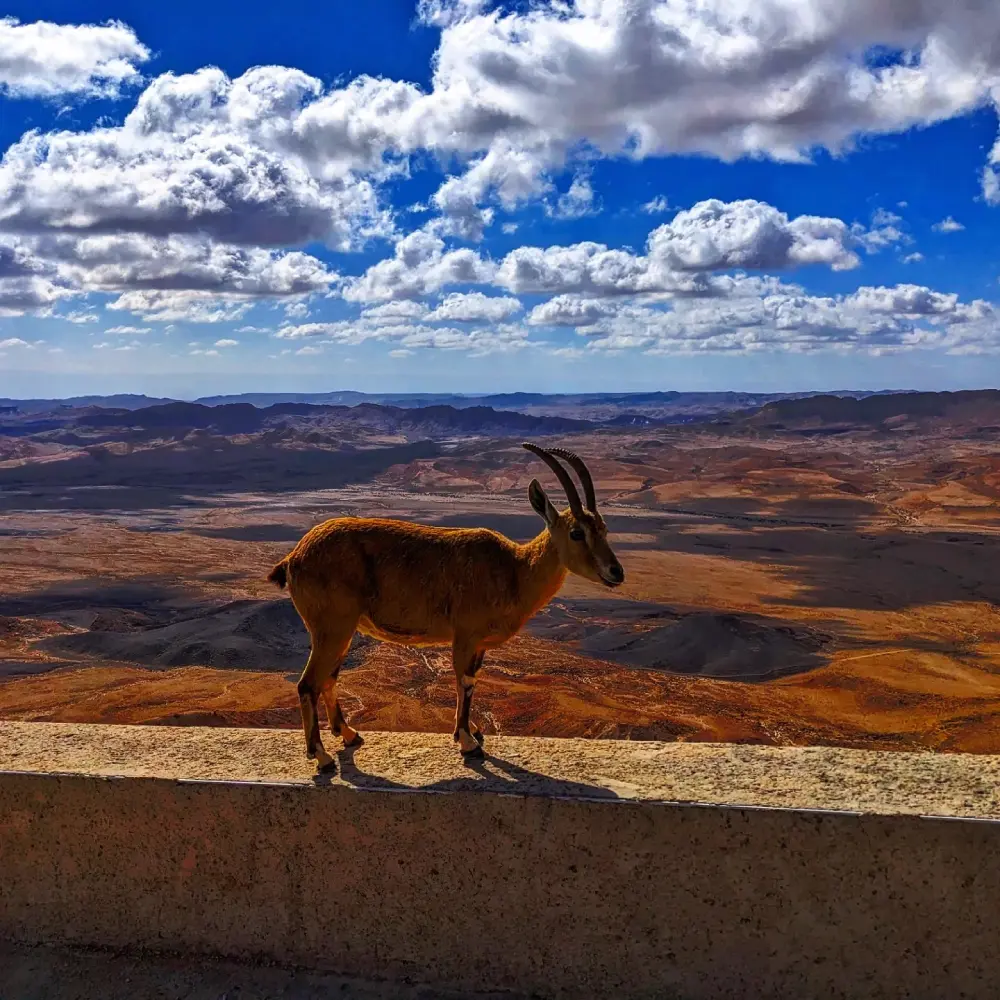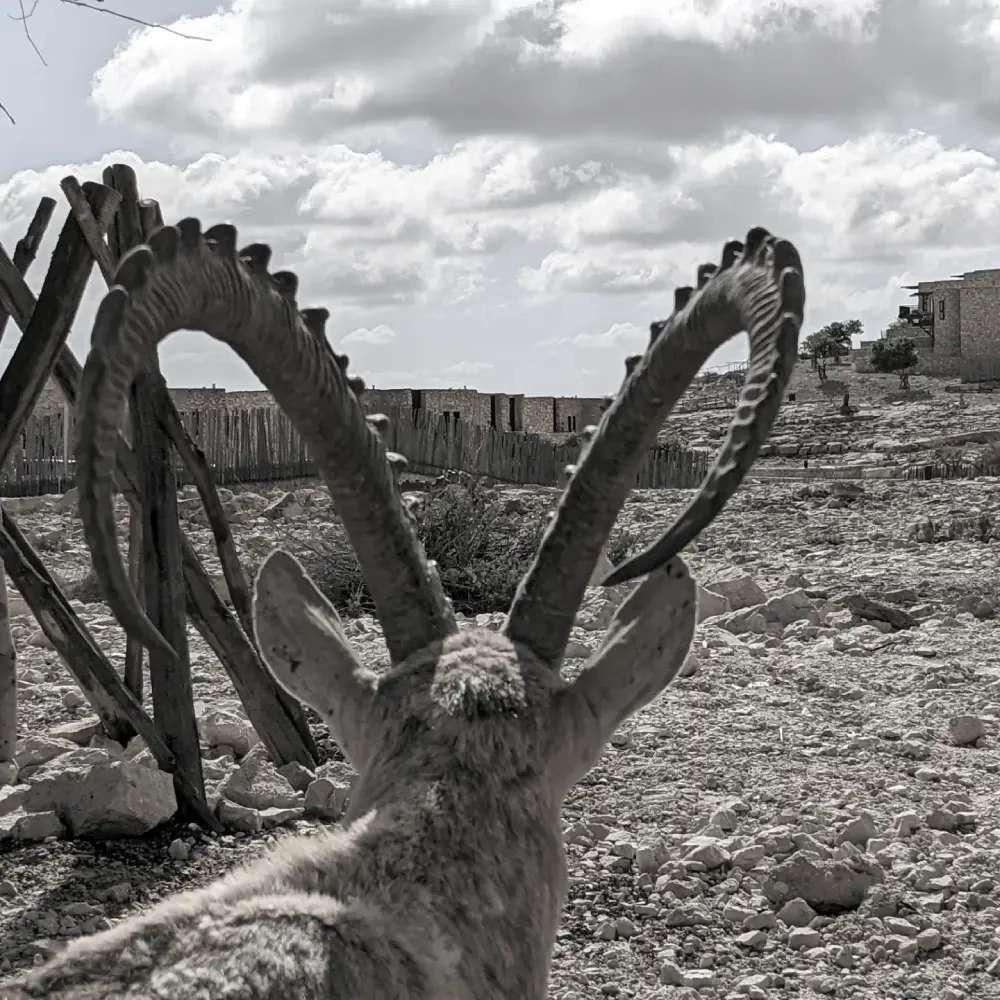 Mitzpe Ramon, Israel: Where Desert Dreams Come True
Shalom, fellow adventurer! Welcome to Mitzpe Ramon, a hidden gem nestled in the heart of Israel's Negev Desert. This desert town is more than just a place; it's an experience waiting to be savored. With its otherworldly landscapes, vibrant arts scene, and adventurous spirit, Mitzpe Ramon is the perfect destination for those seeking a unique and unforgettable journey. So, grab your sun hat and your sense of wonder as we explore the desert dreams of Mitzpe Ramon!
A Crater Like No Other: Ramon Crater (Makhtesh Ramon)
Mitzpe Ramon is perched on the edge of one of the most awe-inspiring natural wonders in Israel – the Ramon Crater. But don't let the term "crater" fool you; this geological marvel is more like a vast, desert canyon, and it's a playground for adventure seekers. Hiking, mountain biking, and jeep tours are just a few ways to explore this natural wonder. As the sun sets, the crater transforms into a stargazer's paradise, offering some of the clearest and darkest skies for stargazing.
Makhtesh Ramon Visitors Center: Unearth the Geology
Start your exploration of the crater at the Makhtesh Ramon Visitors Center, where you'll learn about the unique geological history of the area. The center features interactive exhibits and knowledgeable guides who can take you on a journey through time, explaining how this massive crater was formed by natural processes over millions of years.
Desert Treks: Discover the Negev's Hidden Secrets
If you have a passion for hiking, Mitzpe Ramon has some of the best desert trails in Israel. Lace up your hiking boots and venture into the Negev Desert, where you can choose from a variety of trails suitable for all levels. The Carpentry Shop Trail offers a leisurely stroll through the desert, while the more challenging Black Canyon Trail takes you through a breathtaking slot canyon.
Camel Trekking: A Taste of Bedouin Culture
For a taste of authentic Bedouin culture, embark on a camel trek into the desert. Local guides will lead you through the dunes and share their deep knowledge of desert life. It's a unique opportunity to connect with the traditions and history of the desert-dwelling Bedouin people.
Artistic Oasis: Mitzpe Ramon's Creative Spirit
Surprisingly, Mitzpe Ramon is home to a thriving arts community. Stroll through the town's artistic district and you'll find galleries, workshops, and studios where local artists and artisans display their creations. Be sure to visit the Be'erot Gallery, which features contemporary Israeli art inspired by the desert landscape.
Star Gazing: Cosmic Connections
The Negev Desert is renowned for its clear night skies, making it a prime spot for stargazing. Join a guided stargazing tour and peer through powerful telescopes to observe distant galaxies, stars, and planets. The experience is both humbling and mind-boggling as you connect with the cosmos.
Wildlife Encounters: Desert Fauna and Flora
Believe it or not, the Negev Desert is home to a surprising array of wildlife and unique plant species. Take a guided nature walk to discover the desert's hidden inhabitants, including ibexes, hyraxes, and various species of desert birds. The resilient desert flora, like acacia trees and colorful desert blooms, add a vibrant touch to the arid landscape.
HaMinsara (The Carpentry Shop): Craftsmanship and Culture
Visit HaMinsara, the old carpentry shop in Mitzpe Ramon, where you can witness the craftsmanship of local artists who create wooden sculptures, furniture, and decorative items. You might even get a chance to try your hand at carving under the guidance of the talented artisans.
Desert Cuisine: Savor the Flavors of the Negev
Mitzpe Ramon's dining scene offers a tantalizing blend of Middle Eastern and Mediterranean flavors, with a dash of desert inspiration. Don't miss trying local specialties like makluba (a traditional Palestinian dish of rice, meat, and vegetables), and the delicious Sabich (a pita stuffed with fried eggplant, hard-boiled eggs, and tahini).
Mitzpe Ramon Jazz Festival: Rhythms in the Desert
If you're lucky enough to visit in late summer, don't miss the annual Mitzpe Ramon Jazz Festival. This unique event brings jazz musicians from around the world to perform against the stunning backdrop of the Ramon Crater. It's a celebration of music, culture, and the desert's tranquil beauty.
Negev Desert Winery: Cheers to Desert Wines
Yes, you read that right – wine in the desert! The Negev Desert Winery produces unique and delicious wines using grapes that thrive in the challenging desert conditions. Take a tour of the winery, learn about the winemaking process, and, of course, sample some of their exceptional wines.
Desert Wellness: Relax and Recharge
After your desert adventures, treat yourself to some relaxation and wellness. Mitzpe Ramon has several spas and wellness centers that offer massages, yoga classes, and holistic treatments to rejuvenate your body and soul.
Infinite Adventures: Mitzpe Ramon Beckons
Mitzpe Ramon isn't just a destination; it's a unique and transformative experience. Whether you're hiking through the Negev, exploring the crater's mysteries, or stargazing under the desert sky, every moment in Mitzpe Ramon is a chance to create memories that will last a lifetime. So, embrace the desert's majesty, immerse yourself in its culture, and let the awe-inspiring beauty of Mitzpe Ramon captivate your heart and soul. From the rugged to the artistic, Mitzpe Ramon's adventures are waiting for you. So, pack your desert gear, open your heart to wonder, and get ready for an adventure like no other. Happy travels!