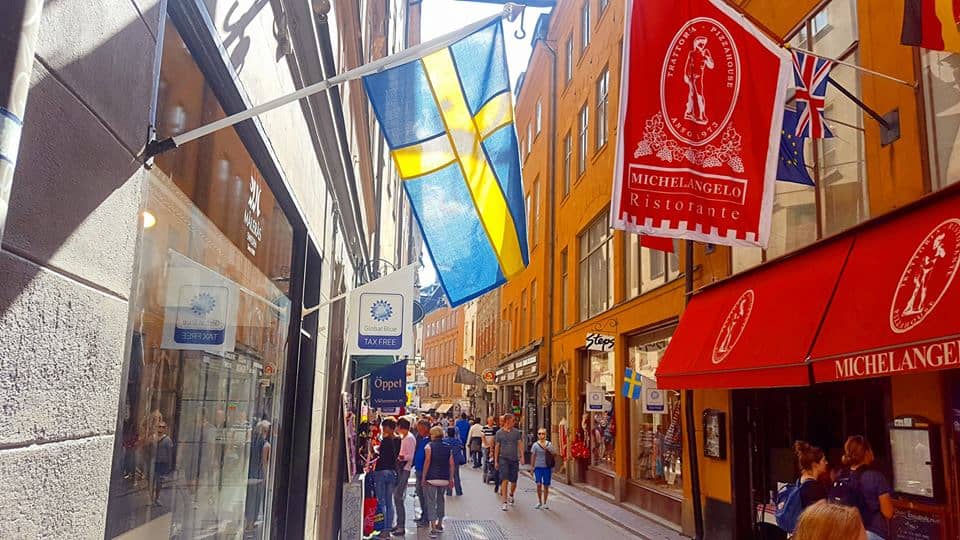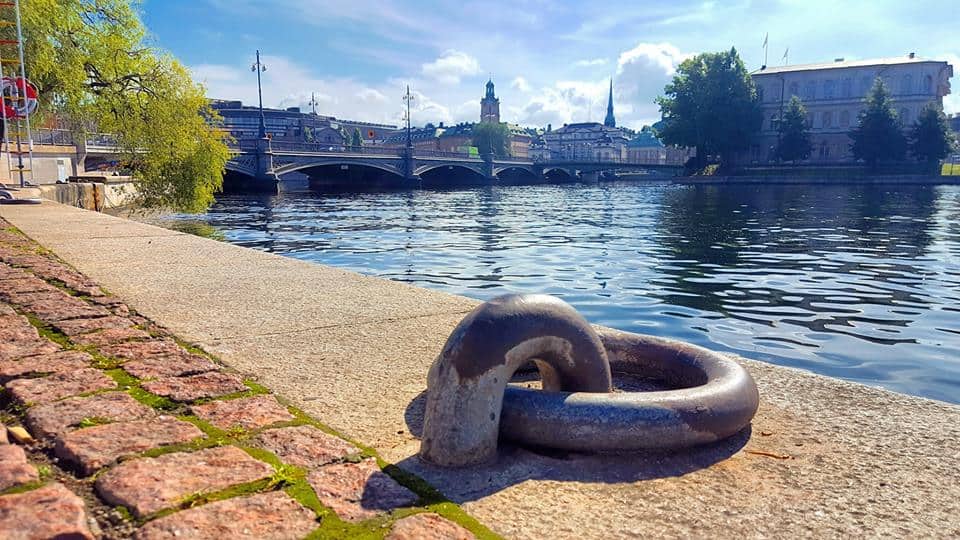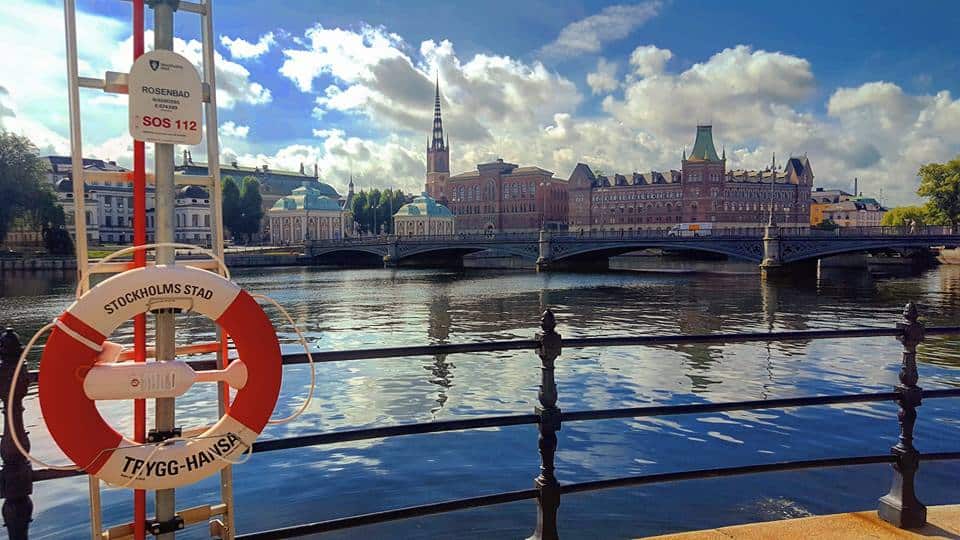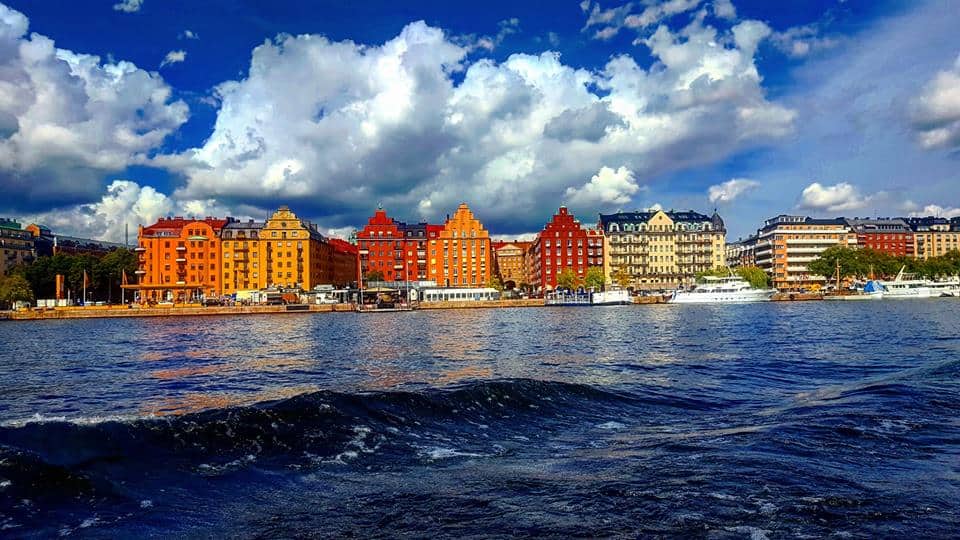 Get ready to embark on a Viking-worthy adventure in the dazzling city of Stockholm, Sweden! This enchanting Scandinavian gem is a playground for those seeking a blend of history, innovation, and pure Nordic magic. From its picturesque archipelago to its trend-setting design scene, Stockholm is a treasure trove of experiences that will leave you spellbound. So grab your horned helmet (okay, maybe not the helmet) and join me on a journey through this captivating city where medieval charm meets modern chic.
Let's start our exploration in Gamla Stan, Stockholm's historic old town. This labyrinthine quarter is a time machine that transports you straight into a fairy tale. Cobblestone streets wind their way through a maze of colorful buildings, each housing charming cafes, artisanal boutiques, and curiosities waiting to be discovered. Stroll along the narrow alleys, pop into cozy taverns, and soak up the centuries-old atmosphere that seems to whisper tales of kings, queens, and gallant knights.
But the real crown jewel of Gamla Stan is the Royal Palace. Prepare to be awestruck by the grandeur of this regal residence, which boasts over 600 rooms, including opulent halls, ornate chambers, and museums that showcase Sweden's royal history. And speaking of royal splendor, don't miss the changing of the guard ceremony, a spectacle that blends military precision with pomp and circumstance. It's a display that's fit for a king, and you'll feel like royalty just by witnessing it.
Now, let's set sail (metaphorically, of course) to explore Stockholm's most iconic feature: its archipelago. With over 30,000 islands dotting the glittering Baltic Sea, this maritime wonderland offers a paradise for island hopping enthusiasts and sea lovers alike. Hop aboard a ferry and sail away to Vaxholm, a quaint island village that's like a page out of a Scandinavian fairy tale. Wander the charming streets, savor freshly caught seafood, and bask in the serene beauty of the surrounding waters.
For a dose of cultural delight, Stockholm has an array of museums that cater to all tastes. The Vasa Museum is an absolute must-visit. Picture this: a massive 17th-century warship that sank on its maiden voyage, preserved and displayed in all its glory. This jaw-dropping vessel is adorned with intricate carvings, gilded details, and a fascinating history that's brought to life through immersive exhibits. It's a maritime marvel that will leave you in awe of both human ingenuity and the power of the sea.
Ready for some modern Scandinavian flair? Look no further than the Fotografiska Museum. This cutting-edge photography haven is a playground for visual storytellers and art enthusiasts. Its ever-changing exhibitions showcase a wide range of styles and perspectives, making it a hub for creativity that's as refreshing as a cool breeze off the Baltic waters. And after you've marveled at the art, head to the rooftop cafe for a stunning panoramic view of the city – the perfect backdrop for a Scandinavian fika (coffee break).
But wait, there's more! Stockholm's design scene is a force to be reckoned with, and you'll find it everywhere you turn. The city's signature style combines sleek minimalism with functional elegance, resulting in a visual aesthetic that's as appealing as it is practical. Stroll through the Design District, where modern furniture stores and chic concept shops beckon design enthusiasts and interior decor aficionados. And if you're seeking an immersive design experience, the Swedish Centre for Architecture and Design (ArkDes) is your destination. Here, you'll explore the evolving world of design, architecture, and urban planning through interactive exhibits that ignite your creative spark.
Feeling the urge to mingle with the locals? Head to Södermalm, the trendy neighborhood that's as hip as a polar bear in sunglasses. This vibrant district is a melting pot of bohemian vibes, vintage shops, and quirky cafes. Start your day with a leisurely stroll along Götgatan, the main drag that's lined with boutiques offering everything from retro fashion to handcrafted souvenirs. And when the sun starts to set, Södermalm transforms into a nightlife haven. Choose from an array of cozy pubs, speakeasy-style bars, and live music venues where you can dance the night away like a true Swede.
Now, let's dive into Stockholm's culinary scene, where traditional Swedish flavors meet international influences. Start your culinary adventure with a plate of Swedish meatballs – those tender, savory orbs of joy that have captured the hearts of food lovers worldwide. Pair them with lingonberry sauce, creamy mashed potatoes, and pickled cucumbers for a taste of comfort that's worthy of a Viking feast. And if you're feeling adventurous, don't miss out on the chance to savor a plate of surströmming, a fermented herring that's as pungent as it is polarizing. It's an acquired taste that's sure to make for a memorable story to share when you return home.
For a truly unique dining experience, book a table at Oaxen Slip. This Michelin-starred restaurant is more than just a place to eat – it's an homage to Nordic cuisine, sustainability, and innovation. Set on Djurgården Island, the restaurant boasts a stunning waterfront view and a commitment to using local, seasonal ingredients. Prepare to be wowed by dishes that are both a feast for the eyes and a delight for the taste buds, showcasing the essence of Swedish culinary artistry.
And let's not forget about Stockholm's dedication to all things green and sustainable. The city is a leader in eco-conscious living, with a commitment to renewable energy, waste reduction, and green spaces that beckon you to take a deep breath of fresh Scandinavian air. One such green oasis is Djurgården, an island that's home to lush parks, serene waterfront promenades, and a variety of attractions that cater to all ages. From the Skansen Open-Air Museum, where you can step back in time and experience Sweden's rural history, to the Gröna Lund amusement park that promises thrill rides and family fun, Djurgården has something for everyone.
As our journey through Stockholm draws to a close, let's not forget to honor Sweden's love for literature and storytelling. The city is a haven for bookworms and word aficionados, with a plethora of cozy bookshops and libraries that invite you to curl up with a good read. Pay a visit to the Stockholm Public Library, a functionalist masterpiece that's as much a work of art as the books it houses. And if you're a fan of crime fiction, embark on a literary pilgrimage to the Millennium Tour, which takes you to key locations from Stieg Larsson's acclaimed "Millennium" trilogy.
So, dear adventurer, whether you're exploring the historic charm of Gamla Stan, sailing through the archipelago's serene waters, or savoring Swedish delicacies in a trendy cafe, Stockholm is a city that captivates your senses and ignites your imagination. It's a place where medieval legends coexist with modern innovations, where centuries-old castles stand alongside contemporary design studios. So don your virtual Viking helmet and dive into the magic of Stockholm – a city that's as thrilling as a Nordic saga and as inviting as a warm, crackling fire on a winter's night. Skål!