Hey there, explorer extraordinaire! Let me take you on a magical journey to the captivating realm of Angkor and Siem Reap in Cambodia! Get ready for a fun-filled adventure in this ancient wonderland!
Angkor: Ancient Mysteries Unveiled!
First up, we have Angkor, the granddaddy of all ancient cities! Picture this: an enormous lost civilization hidden deep within lush jungles, with temples that'll make your jaw drop faster than a bungee jump! Oh yes, it's that mind-boggling!
Imagine yourself Indiana Jones-ing through the legendary Angkor Wat, the world's largest religious monument. You'll feel like you're starring in your very own action movie as you explore the intricate carvings, climb towering spires, and soak up the breathtaking sunrise views. #EpicSelfiesGuaranteed!
But wait, there's more! Ta Prohm, aka the Tomb Raider temple, will transport you into the heart of an otherworldly jungle. As you wander through giant roots and trees hugging the ancient ruins, you might even spot Lara Croft herself! Okay, maybe not, but the experience is still utterly unforgettable.
Siem Reap: Where Adventure Meets Chic!
Now, let's dash to Siem Reap, the vibrant city gateway to the Angkorian wonders! Brace yourself for a thrilling mix of ancient charm and modern chic.
Start your day with a zesty tuk-tuk ride through the bustling streets. It's like a rollercoaster on wheels, with local vendors and smiles at every turn. Hold on tight and embrace the chaos; it's all part of the Cambodian charm!
Want to pick up some snazzy souvenirs? Head to the buzzing night markets! You'll find everything from funky trinkets to fashionable clothes and delicious street eats. Go on, unleash your inner shopaholic and haggle like a pro!
Fun Things to Do: Let the Good Times Roll!
Quad Biking Adventure: Rev up your engines and explore the countryside in style! Quad biking through rural landscapes is a thrilling way to see Cambodia's natural beauty up close.
Floating Village Adventure: Cruise down the Tonle Sap Lake and marvel at the floating villages. Witness how the locals live their lives on water and learn about their unique culture.
Cooking Classes: Get your apron on and delve into the world of Khmer cuisine. Learn to cook traditional dishes like Amok and Lok Lak, and impress your friends back home with your newfound culinary skills!
Cultural Shows: After all the adventuring, wind down with a mesmerizing Apsara dance performance. The graceful movements and colorful costumes will transport you to a dreamlike realm.
Cocktail Tuk-Tuk Crawl: Embrace the party spirit and hop on a tuk-tuk bar crawl! Sip on exotic cocktails while cruising the city and make friends from all over the world.
So, my adventurous friend, prepare to embark on an epic journey through time and immerse yourself in the wonders of Angkor and the liveliness of Siem Reap. Your Cambodian escapade promises laughter, awe, and unforgettable memories that'll warm your heart forever! Enjoy the ride! 🚀🌟
Siem Reap, a resort town in northwestern Cambodia, is the gateway to the ruins of Angkor, the seat of the Khmer kingdom from the 9th–15th centuries. Angkor's vast complex of intricate stone buildings includes preserved Angkor Wat, the main temple, which is pictured on Cambodia's flag.
Isaac Top 3 Things To Do In Angkor and Siem Reap Cambodia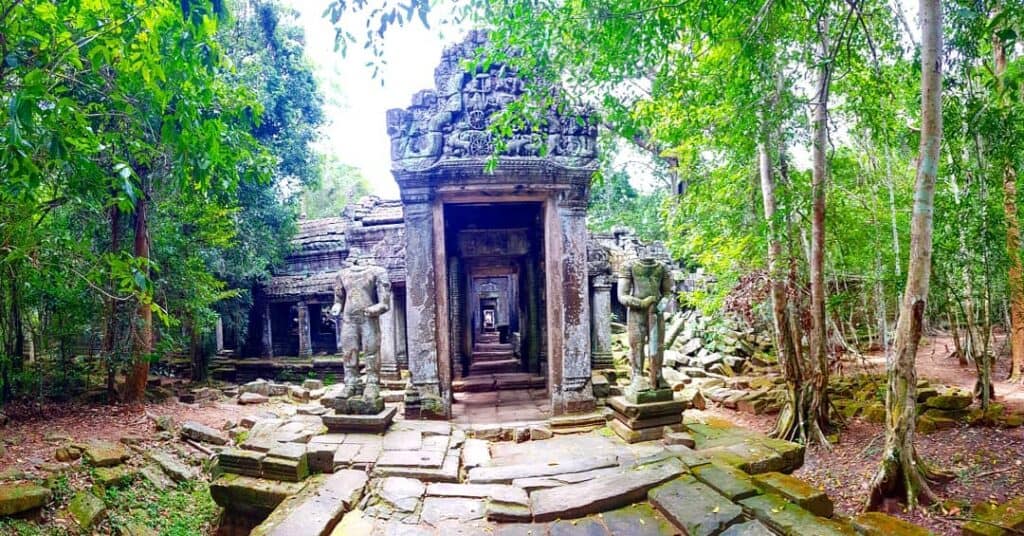 1. Visting Angkor from early morning sunrise and continue to the huge site of ancient ruined temples that was once the epicenter of a vast civilization that ruled a large part of South East Asia for centuries.
The temples are all that remains of a city that was once home to over a million people.
Abandoned centuries ago and rediscovered about 150 years ago Angkor remains one of the greatest temple complexes in the world.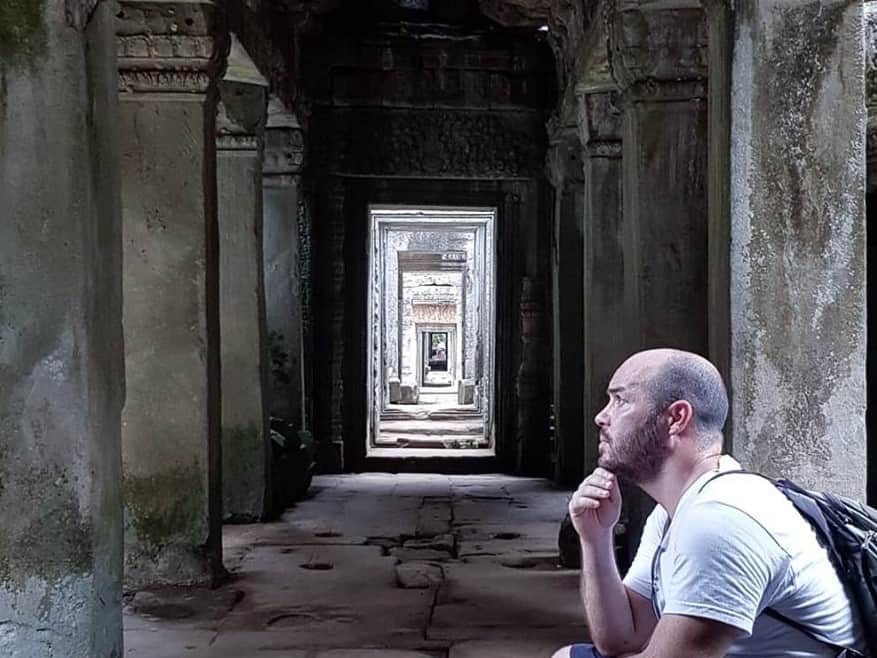 2. The Big Circuit tour route is the extra temples that are outside of the Small Circuit( Angkor Wat)Tour where most of the people visit.
The extra temples have much fewer visitors and each is unique with a timeless beauty that is definitely worth a visit as well.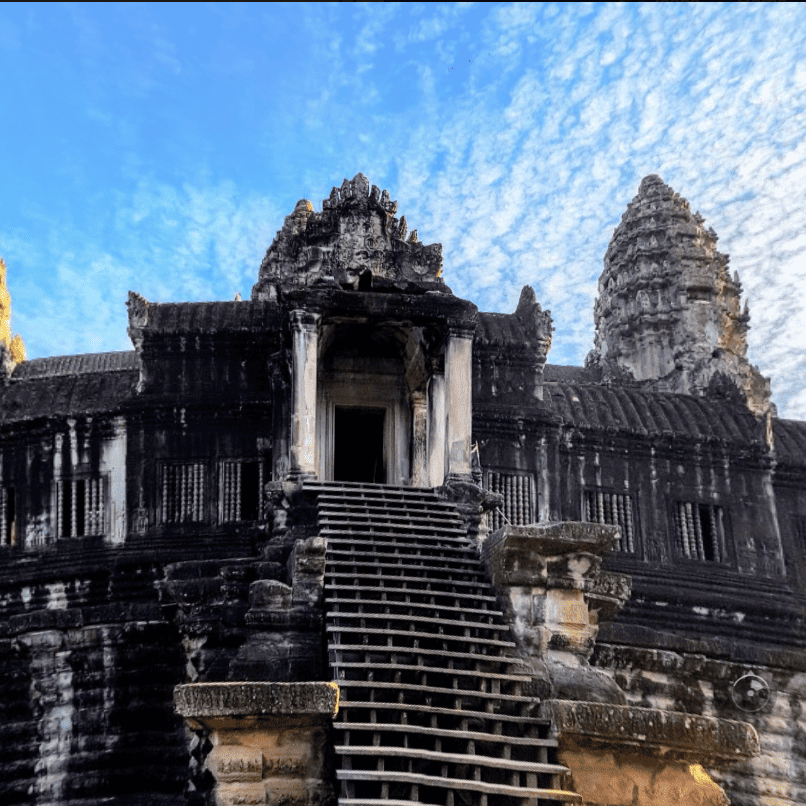 3. At the start of 2000th Siem Reap was the place where you stayed, ate and grabbed a beer or two between explorations of Angkor. Now the city that Angkor made is something of a destination itself where visitors can enjoy varied dining scenes and stylish hotels. Add a growing community of Cambodian and international artists, performers and designers reviving traditional arts and experimenting with new means of creative expression and you've got a great short-break city.
Fun Activities To Book Now